Google
Google's Rolling Updates, Microsoft Blocks ChatGPT, and new Meta Ad tools
Google moves to rolling search updates, Microsoft banned ChatGPT, and Meta launched new advertising tools.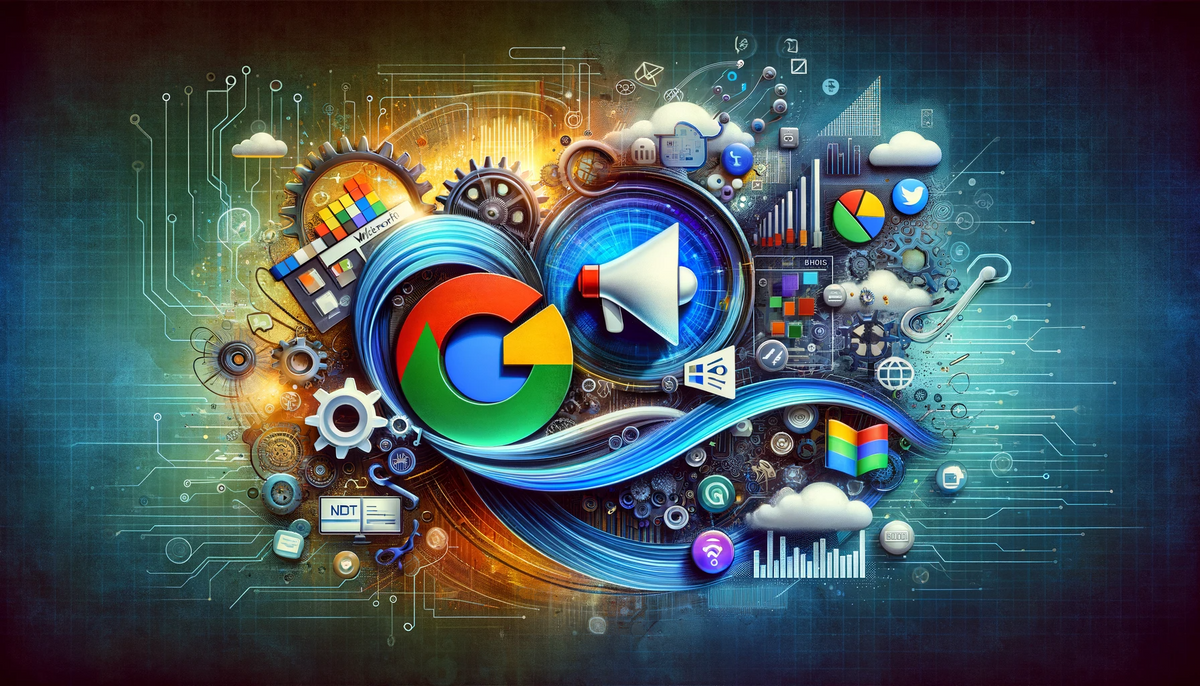 I'm doing something a little different this week. Instead of a deep dive, I'm going to provide three important industry news events. Three minutes is all you need to get the quick insights. Let me know if you like this format or would prefer my previous format by replying to this email.
Google November 2023 core update released
Google's November 2023 core update is now rolling out and may take up to two weeks to complete. This is the fourth broad core algorithm update of 2023. the first core update of 2023 was the March 2023 core update, which started rolling out on March 15 and was completed on March 28. The second core update of 2023 was the August 2023 core update, which started rolling out on August 22 and was completed on September 7. The third core update was the October 2023 core update, which started rolling out on October 5 and was completed on October 19.
New in the core update. Google said, that this core "update involves an improvement to a different core system than last month." Google said its guidance about core updates is the same for both.
Microsoft briefly blocked employees from using ChatGPT over security concerns
Microsoft temporarily banned its employees from using ChatGPT over security and data concerns, as reported by CNBC. This move was particularly notable because Microsoft is OpenAI's largest investor, having committed $10 billion for future investment after a previous $3 billion infusion. The ban, communicated via an internal website, prevented access to ChatGPT from corporate devices. Microsoft's caution was in line with other tech companies that have restricted or discouraged the use of ChatGPT internally. Despite Microsoft's substantial investment in OpenAI and the integration of AI tools in its products like Bing's chatbot, the company highlighted that ChatGPT, being a third-party service, required careful use by its employees. This caution extended to other external services, including AI image generator Midjourney.
However, the ban on ChatGPT was short-lived and reportedly lifted soon after CNBC published the story. Microsoft quickly retracted the advisory blocking access to ChatGPT and Canva, a design software. A company spokesperson clarified that the ban was an error, stating it occurred during a test of endpoint control systems for large language models (LLMs) that was inadvertently applied to all employees. This reversal underlines Microsoft's ongoing encouragement for employees and customers to use services with enhanced privacy and security, like Bing Chat Enterprise and ChatGPT Enterprise. The incident highlights the complexities and challenges in balancing security concerns with the use of innovative AI technologies in corporate environments.
---
---
Meta launches new lead generation ad tools, AI features, and CRM partnerships
Lead generation is crucial for advertisers to connect with potential customers and boost sales. These solutions include ads that prompt users to fill out forms, initiate chats, or receive calls from businesses for more information. Meta is introducing new lead generation tools, AI-powered features, and partnerships with Customer Relationship Management (CRM) systems to enhance the quality of leads generated for businesses. These innovations include the addition of lead objectives to Facebook and Instagram ads that direct users to start chats on WhatsApp, Messenger, or Instagram Direct. Additionally, there's a new instant form ad format allowing users to submit their information to multiple businesses at once, such as signing up for a bridal hair trial and then getting options to connect with related services like nail salons.
Furthermore, Meta is enhancing its lead generation campaigns with AI capabilities, including full campaign automation through Meta Advantage. This system allows advertisers to optimize targeting, creative content, placements, and budgets more efficiently. Meta is also experimenting with generating instant forms for Facebook ads using content from advertisers' websites. In terms of CRM integration, Meta has added Hubspot as a new partner and simplified integration with Zapier, enhancing lead management for businesses. These integrations, particularly when combined with the Conversions API and focusing on lead quality, have shown significant improvements in reducing the cost per quality lead and increasing the conversion rate of leads in recent studies. This suite of tools and integrations is designed to streamline the lead generation process, making it more effective and efficient for businesses.
Tools and newsletters we like 🛠️
These are some of our favorite newsletters to help your businesses grow:
How we can help 🙌
Whenever you're ready, there are a few ways we can help:
Data & Digital Transformation: With over 20 years of progressive technology, digital media, first-party data implementations, and more, we can help you with your digital transformation needs. Get in touch!
Business Resources: We have a plethora of digital products that can help you with your marketing strategy, email list building, lead generation, and more. Take a look!
Promote your business to 6,000+ business leaders, executives, entrepreneurs, marketers, media professionals, and more who are subscribers by sponsoring this newsletter.