Twitter
Breaking: Twitter Accepts Elon's Offer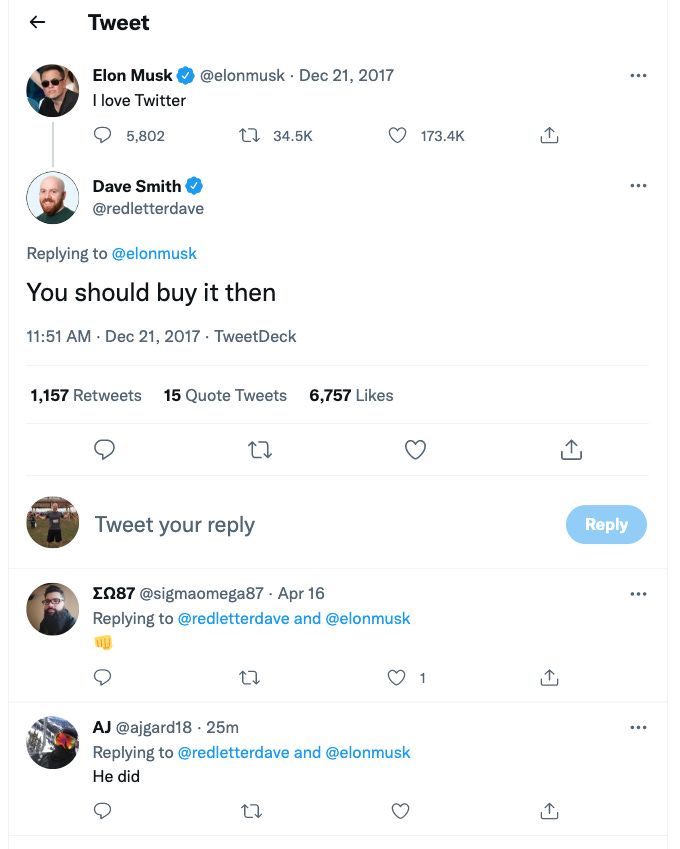 ICYMI I wrote my take on the previous events leading up to Elon Musk buying just over 9% of Twitter shares to become the largest shareholder, then being offered a Board seat, then declining the offer, only to post a takeover bid.
Today, just a few weeks after Musk made a takeover bid offer, Twitter has accepted....after originally instating a poison pill. This offer sits at $54.20/share, approximating the deal to around $44 billion. Musk is personally putting up some of his own money, while the rest is being funded by debt and margin loan financing. According to the press release, the deal is expected to close this year.
We don't know who will run Twitter under Musk, as he's criticized the leadership team, recently, but we'll see. It's been a Twitter-Musk intense few weeks and may be only the beginning.
🚀💫♥️ Yesss!!! ♥️💫🚀 pic.twitter.com/0T9HzUHuh6— Elon Musk (@elonmusk) April 25, 2022
If you have more information about the deal or any tips, email me at mark@overwritemedia.com.