Parler
Ye buys Parler; Elon plans to cut Twitter staff
There's a lot of social media ownership changing hands this year. Kanye 'Ye' West is buying Parler. Elon is buying Twitter and plans to cut 75% of staff.
Thank you for being a supporter of the Overwrite Media newsletter. We're at just over 2,900 subscribers and growing! Feel free to reach out to me directly if you have any ideas or feedback at mark@overwritemedia.com. If you're interested in sponsoring, take a look at our Sponsorship packages.
---
There's a lot to unpack this week, so let's dive in.
Kanye 'Ye' West wants to buy Parler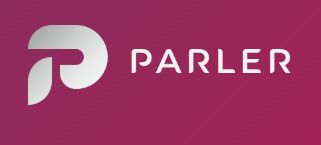 The theme of 2022 is rich American men want to purchase social networks. After having his amounts suspended on Instagram and Twitter for his antisemitic remarks, Kanye "Ye" moves you acquire the conservative social network, Parler.
Upon getting kicked off of Twitter and Instagram, Ye states:
When I got kicked off of Instagram and Twitter at the time, I knew it was time to acquire my own platform. People had talked about it and mentioned this idea for years, but enough was enough.
Parlement Technologies announced on Monday that they have entered into an agreement to sell Parler to Ye. The deal is expected to move quickly and close within Q4 of 2022.
Parlement CEO George Farmer states:
"This deal will change the world, and change the way the world thinks about free speech. Ye is making a groundbreaking move into the free speech media space and will never have to fear being removed from social media again. Once again, Ye proves that he is one step ahead of the legacy media narrative. Parlement will be honored to help him achieve his goals."
Parler has had its own setbacks with cancellations. In January 2021, in relation to the January 6th capitol riots, both Apple and Google kicked the Parler app off of both app stores. due to negligent moderation practices. Apple allowed the app back onto the Apple Store in May 2021 after reviewing the moderation policy changes and confirming that certain users were kicked off the platform. In September 2022, Google allowed the app back onto the Play store. With most users having moved to Former President Donald J. Trump's social network, Truth Social, Parler is considered to be a fledgling with just over 700,000 active users compared to over 5.2 million on Truth social, over 396 million on Twitter, and over 2.8 billion on Facebook.
We'll see how this plays out. Ye's voice won't be heard by as many on this platform, but it seems that his initiative is to no longer get 'canceled'.
---
Our marketing resources will help you take your business to the next level. From a free Automated Email Funnel eBook to crushing your PPC campaigns, we have something for everyone.
---
Elon plans to cut over 5,600 Twitter staffers
Just days before the close of the Twitter deal, expected by October 28th, The Washington Post has obtained documents stating that Elon Musk plans to lay off nearly 75% of Twitter's staff. This would take the company down to roughly 2,000  from its current 7,500 employees.
Considering that Elon Musk has dealt with the stock price being much lower than the anticipated purchase price of $54.20/share, or roughly $44 billion dollars, he needs to make cuts to make way for revenue growth and profitability. According to the article, Twitter was planning on paring down the "company's payroll by about $800 million by the end of next year." Therefore, cuts were going to take place, whether the deal with Elon goes through or not. The dollar amount equates to cutting roughly 25% of the staff, as is, according to corporate documents.
Among other cost-saving measures, Twitter also plans on cutting some of its infrastructure costs. This may be a larger, more extreme issue. According to the whistleblower complaint by former Twitter Security Chief, Peiter 'Mudge' Zatko, half of the company's servers were "running out-of-date and vulnerable software". It doesn't seem like the infrastructure cuts make the most sense, but there may be other plans in place that we're not aware of.
Twitter executives still stand beside their previous stances of no immediate layoffs abound, however, if the deal finishes and completes on October 28th, Elon Musk becomes the new owner and things can take a quick turn if he deems it necessary.
---
---
Thanks for reading and feel free to send me a note with any feedback or thoughts at mark@overwritemedia.com or connect with me on Twitter or LinkedIn.
For information about sponsoring Overwrite Media and getting in front of media, data, and business professionals, take a look at our Sponsorship Opportunities.