Microsoft
Microsoft Start - A Personalized News app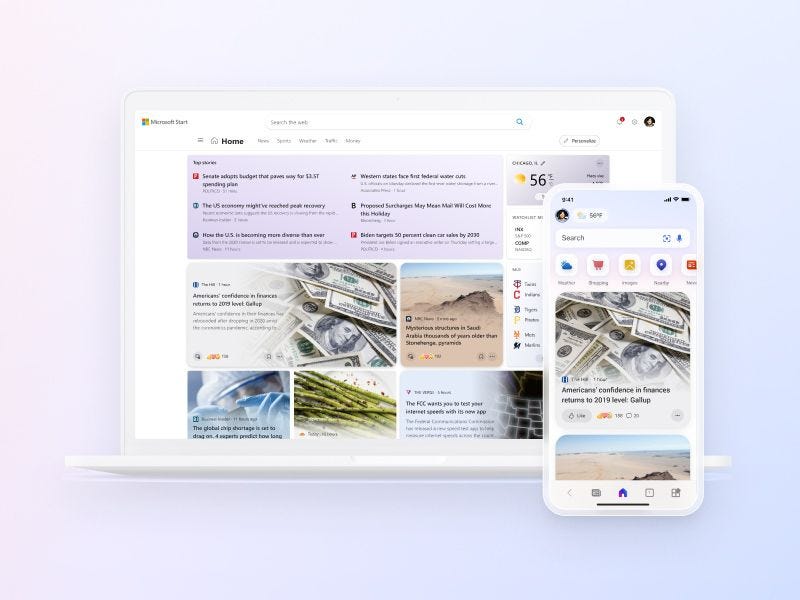 Microsoft announced on Tuesday that they're introducing a new service called Microsoft Start. The announcement came from Corporate Vice President Liat Ben-Zur. The new service is just weeks ahead of the upcoming Microsoft Windows 11 launch, set for October.
The premise behind the new service is to provide a reading experience that is personalized and simpler to find the information that you want, without losing time trying to sift through the information you don't care about.
Liat states "I want to start with articles I'm interested in from publishers I trust. I want both breaking headlines and content pertaining to my interests. I want content on a range of topics all in a single destination. I want access to this on my PC and my phone." Therefore, Microsoft launched Microsoft Start as the following:
As a standalone website (available on Microsoft Edge and Chrome) – MicrosoftStart.com
As a mobile app on both Android and iOS
From the News and Interests experience on the Windows 10 taskbar
From the Widgets experience in Windows 11
From the Microsoft Edge new tab page*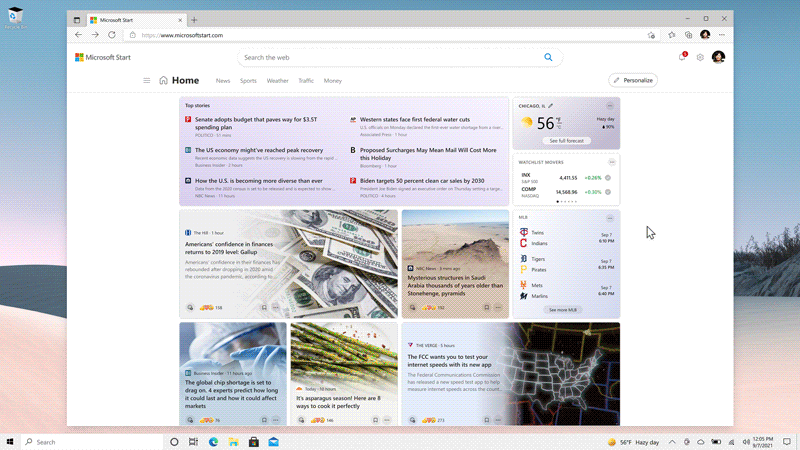 This new service now creates personalize feeds based on a person's interests. It's tailoring this experience by the behavior that you show in the app. The more you use it, the more personalized it becomes, tailoring content more to your tastes. However, you do have to start somewhere. Microsoft has a 'Personalize' link where you can set your initial preferences, so the service can start learning what you want to see.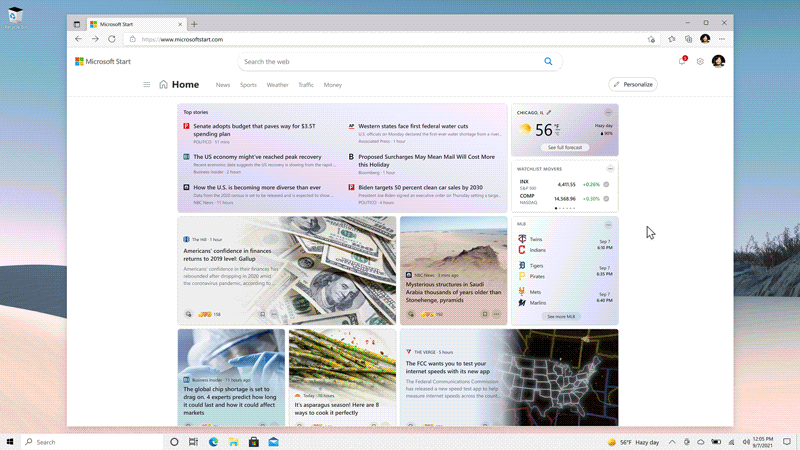 As stated above, you have the option of getting this information on a browser, or you can get it on iOS and Android as mobile apps.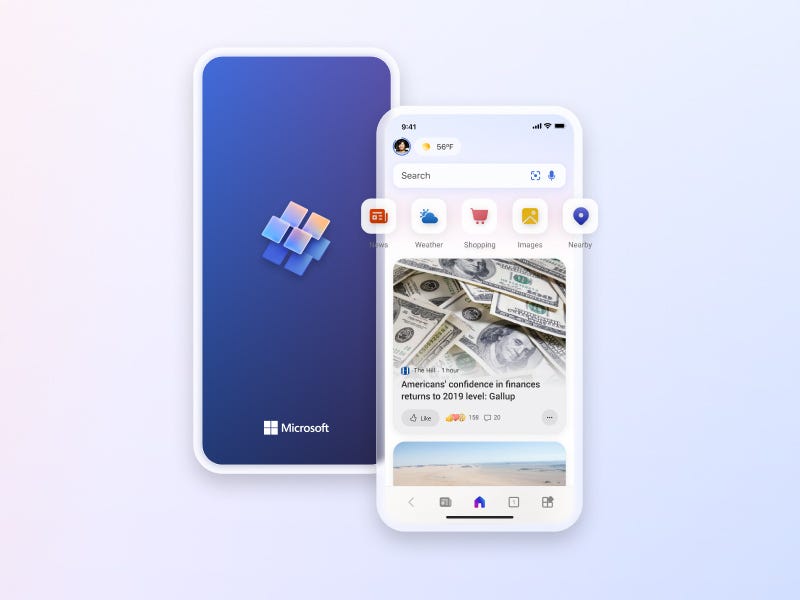 The service is ad-supported. As you scroll through stories, you will see an "ad" story every few rows. This revenue opportunity will most likely be a strong presence for its advertising business, just as LinkedIn is. To personalize, as usual, the service will be tracking you to better offer the right content, and possibly advertising, to you, as stated in the iOS app's privacy label.
The service started rolling out yesterday. To check it out, head over to MicrosoftStart.com or look for the mobile apps in the respective store that you use.
---
Mark E. Chiles is the Founder of Overwrite Media and has an extensive two-decade career in progressive technology and digital media. He's been a speaker at several conferences related to digital marketing, media, and customer data. Connect with him on Twitter @markechiles or on LinkedIn.