Instagram
Instagram Introduces Subscriptions (To What?!)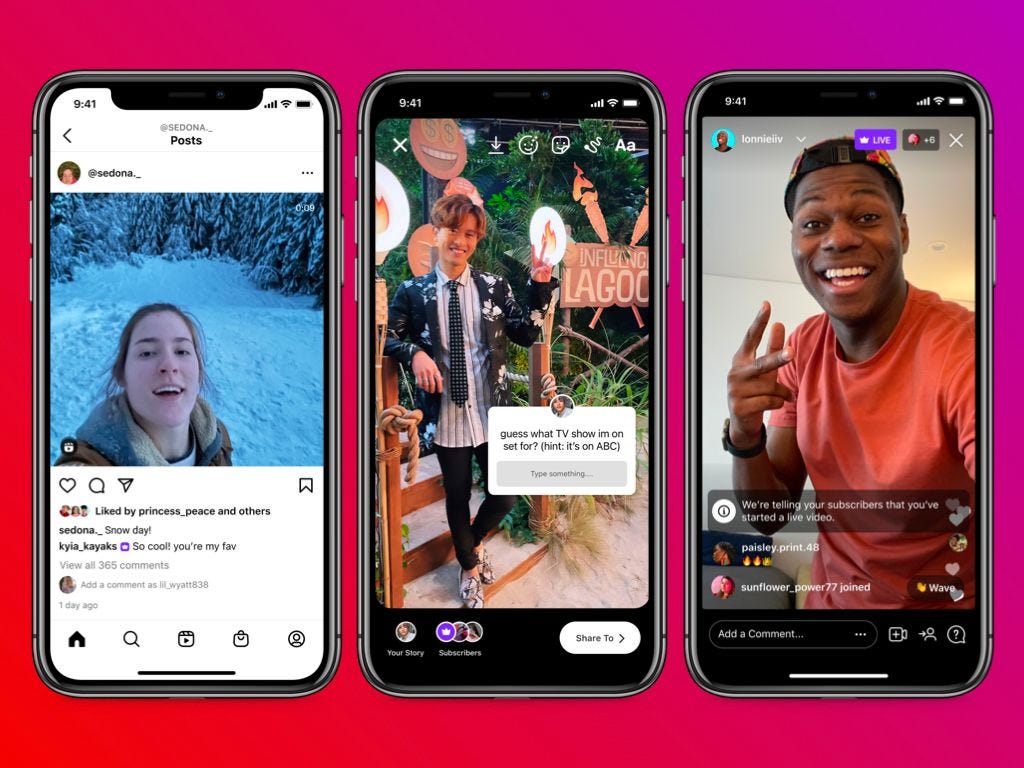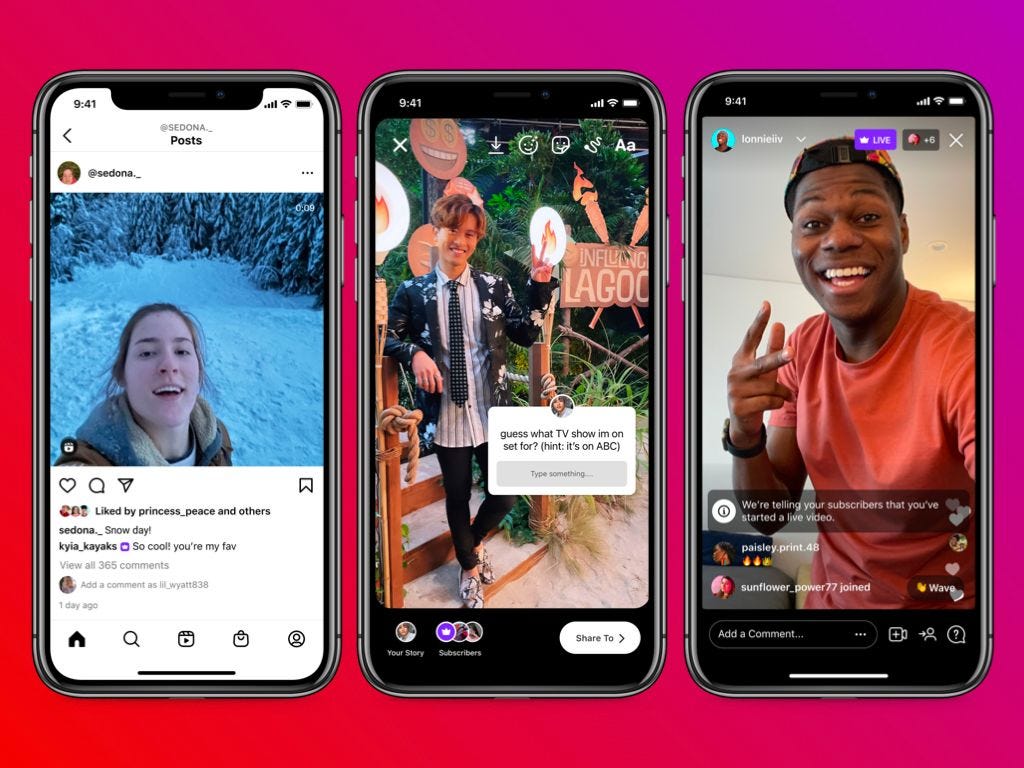 Earlier this week, Meta announced that it would be opening up a subscription tier for a small group of creators. The new program allows the small group to create a monthly subscription to their followers to provide specific benefits.
The premise behind this seems to be in line with creators using competing platforms to grow their revenue streams. YouTube has long had a subscription option for creators that have hit a certain threshold of users. Twitter recently launched its own subscription product, Twitter Blue. This new IG subscription offering follows their recent launch of links in Stories.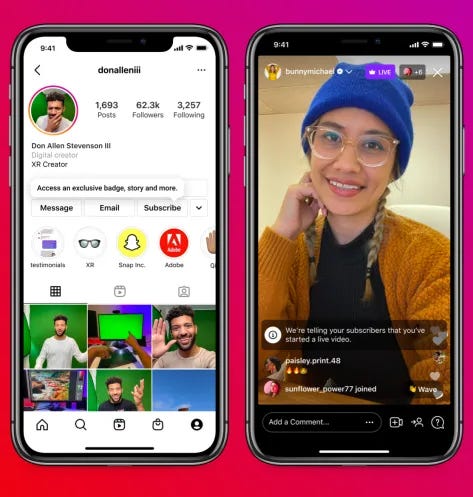 Image credits: Meta
The creators will be able to set a monthly price ranging from $0.99 and $99, providing the following benefits to their subscribers:
Subscriber Lives: Creators can broadcast exclusive Lives to their subscribers, allowing them to engage more deeply.

Subscriber Stories: Creators can create stories just for their subscribers, allowing them to share exclusive content and to use interactive story stickers with their most engaged followers only.

Subscriber Badges: Creators will see a subscriber badge next to comments and messages so they can easily identify their subscribers.
🎉 Subscriptions 🎉

Subscriptions allow creators to monetize and become closer to their followers through exclusive experiences:
- Subscriber Lives
- Subscriber Stories
- Subscriber Badges

We hope to add more creators to this test in the coming months. More to come. ✌🏼 pic.twitter.com/SbFhN2QWMX— Adam Mosseri (@mosseri) January 19, 2022
It's a continuous battle for creator attention across the social media realm. With more and more revenue options across the board, it's a huge opportunity for the creator economy right now. We'll see how this test plays out.
One of the test creators said this:
"Having subscriptions on Instagram makes building a more intimate relationship with my followers and fans possible. I am so excited to nurture those connections and make a lasting impact that will help keep my work sustainable."
- @bunnymichael
Mark E. Chiles is the Founder of Overwrite Media and has an extensive two-decade career in progressive technology and digital media. He's been a speaker at several conferences related to digital marketing, media, and customer data. Connect with him on Twitter @markechiles or on LinkedIn.