YouTube
How to start a new YouTube channel in 5 steps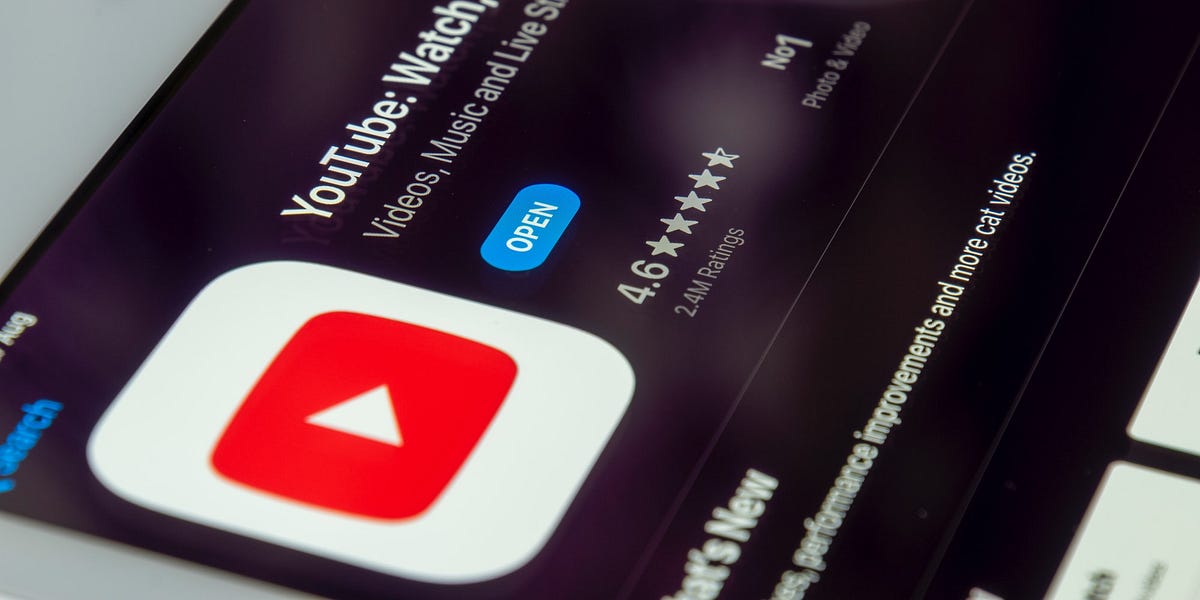 Step 1: Create a Google account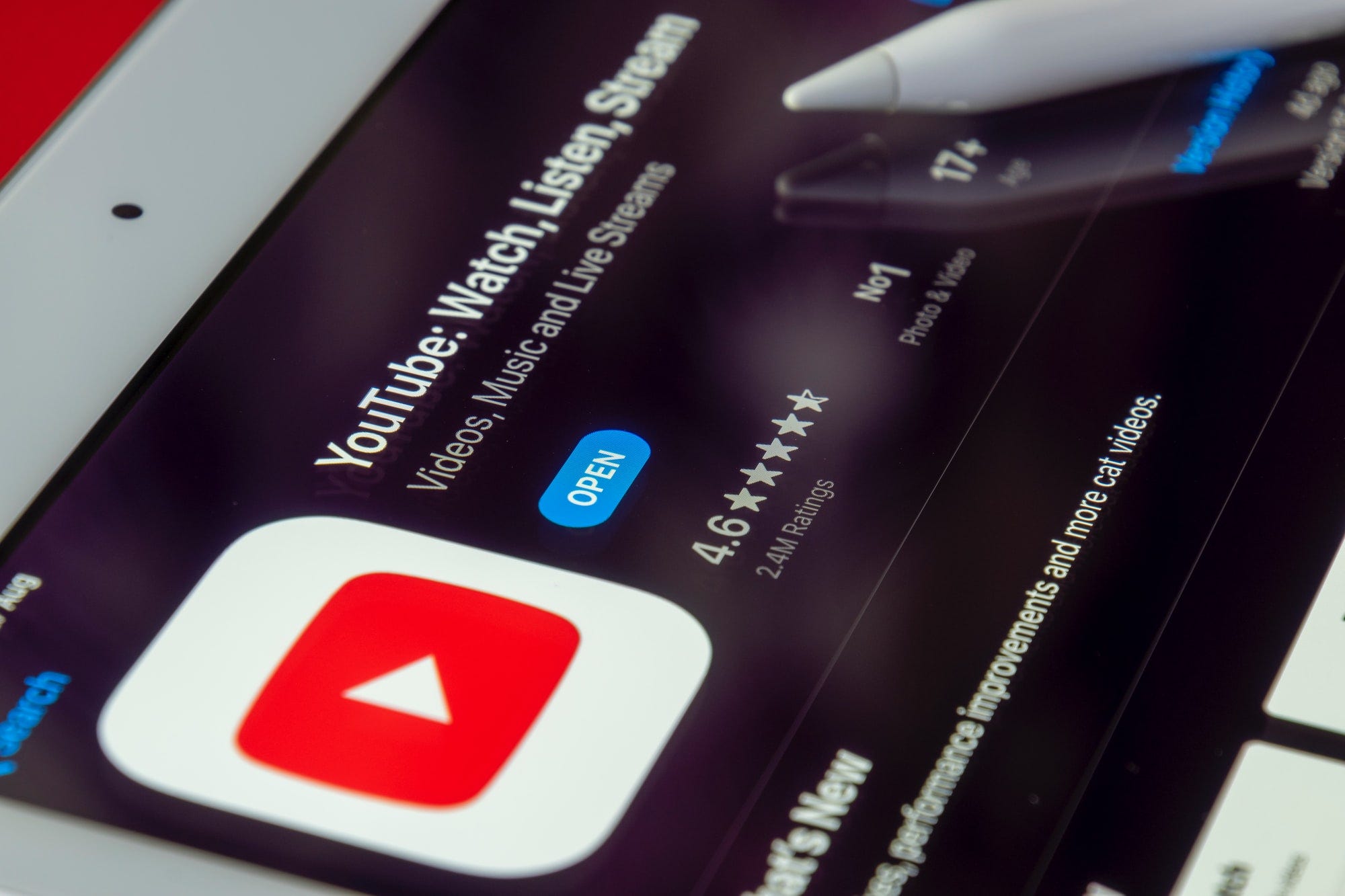 If you use Gmail, Google Maps, or Google Play, you probably already have a Google account… so skip ahead to the next step.
If you're starting from scratch, head here to sign up for a new Google account.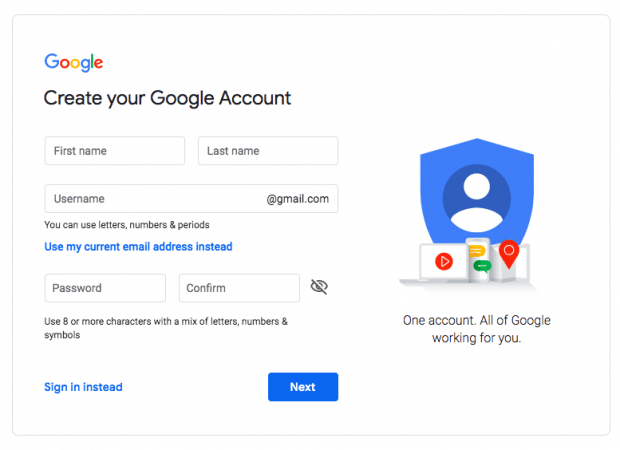 The name and email address won't be publicly linked to your brand, so don't worry about those. This is just your login to get started with YouTube.
Step 2: Create a YouTube account
With your Google account, you're automatically set up with a personal YouTube account. But to use YouTube for your business, you'll want to set up a Brand Account.
Just go to your YouTube account page, click Create a Channel, and then enter a name for your Brand Account. You're in!
When you create a YouTube Brand Account, you can give multiple people admin access and customize the name and appearance to match your brand.A helpful component of Brand Accounts is that you can access YouTube Analytics. This is a good tool to understand useful insight about who's watching your videos and what content is popular.

Step 3: Customize your YouTube channel
In your channel dashboard, click Customize channel. Go through the three tabs — Layout, Branding, and Basic Info — to enter information that will help optimize your channel for audience discovery.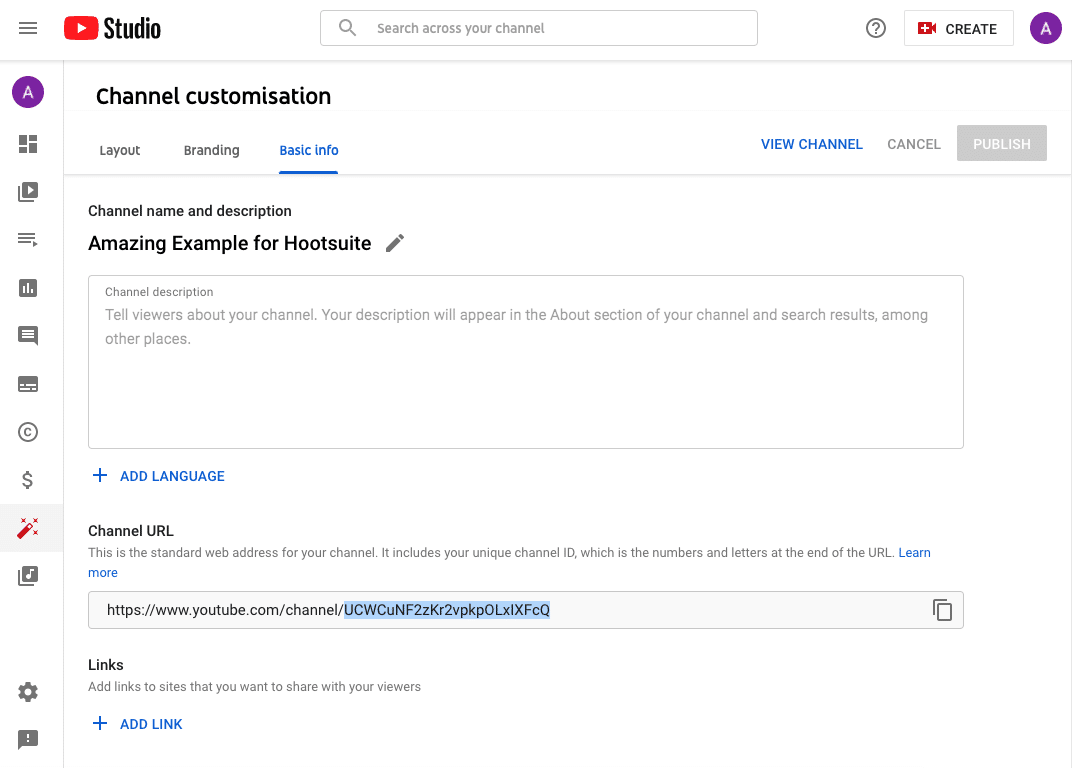 When filling out this information, use descriptive keywords that will help your account appear in searches. One note: after reaching 100 subscribers, you can then create a custom YouTube channel URL. Instead of it being https://www.youtube.com/channel/ThisIsTheCrazyIDThatYouTubeGaveYou, you'll be able to make it https://www.youtube.com/ThisIsMyChannel.
Keywords can include your channel's topics, your industry, questions your content can answer, or products featured.
Under Branding, you'll have the opportunity to upload your channel art and icons to give your channel a unique look. One that, ideally, aligns with your overall brand and visually connects this YouTube account with your other social media platforms and web presence.
My favorite tool for creating YouTube art is Canva.com. It has premade templates with the proper sizes for YouTube thumbnails, channel art, and more.
Step 4: Upload your first YouTube video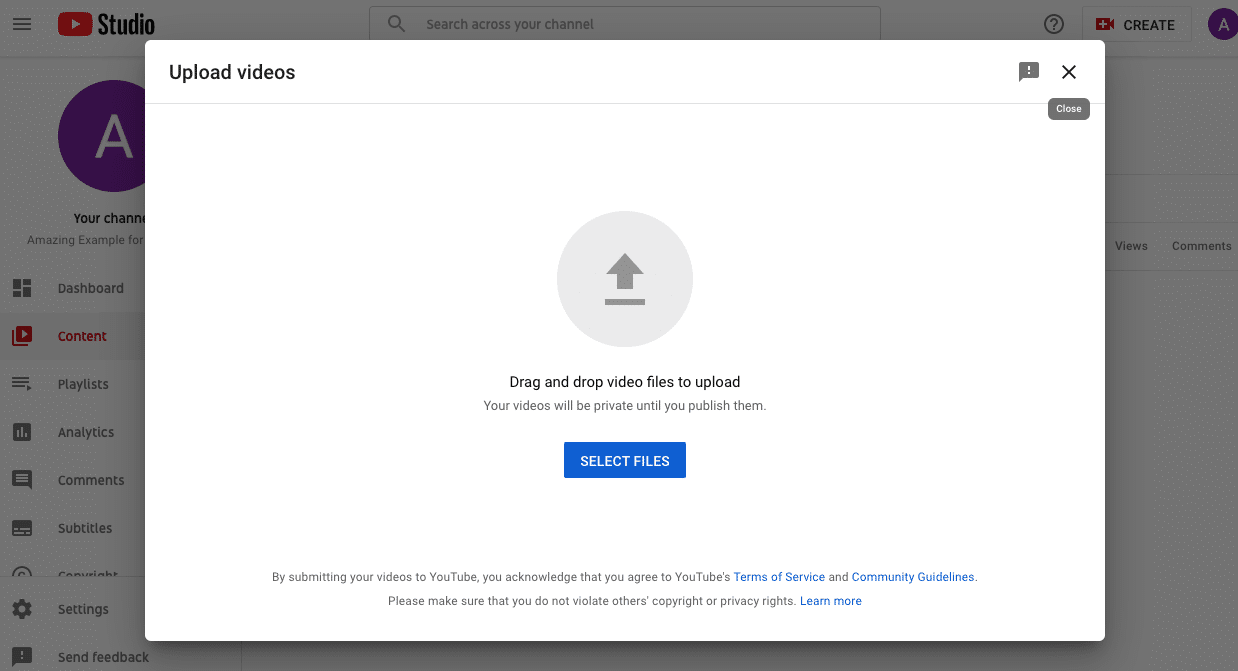 Step 5: Make your YouTube channel discoverable
Optimize video titles:
Use concise, descriptive titles that include Google-friendly keywords. Titles are the first thing users see, but they also help the search engine understand what your videos are about. So make sure all your titles are punchy and intriguing, but also clear and include keywords.
Optimize your YouTube description:
It's important to be clear, concise, and descriptive here, too and let the description give your video depth to first-time viewers. Make sure to add keywords that are intrinsic to your video. You can create Playlists and add videos to those that people may have more interest in. For instance, I fish in Kayak Bass Fishing tournaments. So, I have playlists for the year and videos of the tournaments from that year.
Chapters:
You can also create Chapters in your Descriptions and Videos, allowing a view to jump to specific parts of your video that they're interested in. Create these Chapters with timestamps in the Description.
Add tags:
While it can be tempting to load up this section with clickbaity tags, make sure to only include tags that are relevant to your content. Be honest, and choose quality over quantity. The goal is to reach viewers who are actually interested in content like yours.
Tags also help YouTube's algorithm understand what your content is about. Make sure to add a category or two to help the search engine put your videos in front of the right audience.
Cross-promote:
Add a link to your YouTube channel on your other social profiles, website, and email signature to let your existing fans know you're starting a video empire.
There's a lot going on with YouTube, as is everything related to Google and Alphabet. But, YouTube is a significant area for driving more content association to viewers that's more than text-based content. You can grow an audience, create a community, and ultimately, monetize it as part of your media company.
That's it!
We'll get into monetization and other growth factors in a later post. For now, happy YouTubing!
---
Mark E. Chiles is the Founder of Overwrite Media and has an extensive two-decade career in progressive technology and digital media. He's been a speaker at several conferences related to digital marketing, media, and customer data. Connect with him on Twitter @markechiles or on LinkedIn.