Cookieless
First Party Data in a Cookieless World
CDPs will help marketing teams become much more sophisticated, using a data-driven system for revenue growth.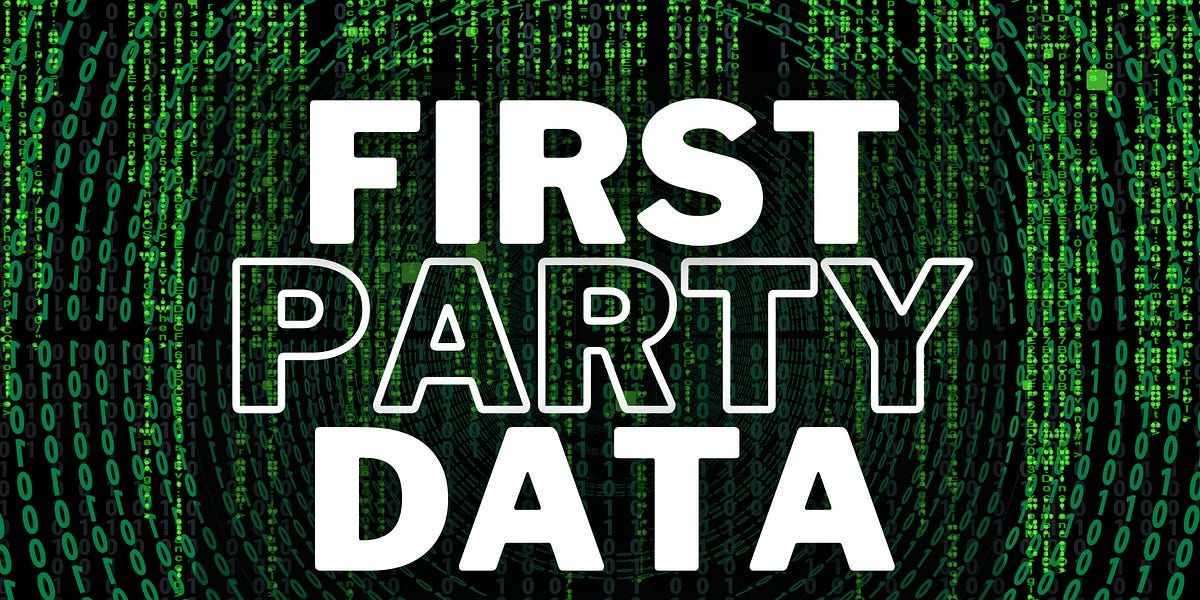 There's a reason over 2.6 million people start their day with Morning Brew - the daily email that delivers the latest news from Wall Street to Silicon Valley. Business news doesn't have to be dry and dense...make your mornings more enjoyable, for free.

---
As most know, Google has set a path to discontinue cookies, originally starting in 2022, but now has pushed back to mid-2023. This has provided a little bit of room for publishers and advertisers to get their plans in order to understand better targeting for advertising sales, based on audience demographics and other traits.
The nature of discontinuing the cookie is based on a privacy-centric future, according to Google and Deloitte. Google commissioned Deloitte to determine how publishers, commerce players, and telecoms are going to be able to leverage first-party data in a cookieless world.
Previously, Deloitte did a Digital Media Trends survey where "more than 40% of US consumers don't trust online services to protect their data." That's an astonishing number and gives an insight into the current state of consumer thoughts about online spending, data, and, more importantly, privacy.
What does all of this mean?
In reality, mid-2023 is only a year away. This means that the time is now to get ahold of your first-party data and understand what to do with it, and how it can help guide future business endeavors. Marketing teams will have to be much more sophisticated with a data-driven mentality, knowing where the data lives, and more importantly, how to use it. A Customer Data Platform (CDP) will help to provide both a data warehouse and data enrichment platform, housing all of the data from user insights to online behavior, and creating predictive models around personas and more. One thing that has to be a priority is building out the use cases for what a CDP can offer and be used for in any business. For example, publishers with a strong reliance on digital advertising for revenue may need to have a better understanding of who is visiting their site and what keeps readers engaged. Those first-party customer traits will be premier selling opportunities that advertisers will want to know about. This is especially true if the reliance has been more on programmatic advertising where views are high and CPMs are low. However, suppose the business wants to move towards a direct selling model, adding more value to the advertiser by explicitly knowing who is visiting. In that case, it provides a much higher CPM cost and a significant uptick in revenue opportunities.
Some use cases for you to think about (not an exhaustive list by any means):
Customer Profiles:
What do we know about our readers?
Age, demographics, industry, device used?
What attribution do we know? Offline to online - ie: conference attendee to online subscriber? Print to digital subscription convert?
New vs Returning users
Who are the new users?
Why do users return? What is the engaging/enticing element?
For the ones that return, how long are they staying on the site? What does this tell us?
Product
Is there enough data on the users to determine product changes?
Does it make sense to create a personalized experience?
Are users gravitating to one part of the product over another?
Buying Behaviors
Is there any pattern of spending?
Do users renew their subscriptions? Or attend multiple conferences? Or is it a one-and-done situation?
Are there certain demographics of users that buy one thing over another?
Artificial Intelligence
Is there an offering for AI to recommend offers based on purchase history?
Options for recommended articles based on reader behavior?
Personalizing a message on demand, instead of having to manually write it?
CDPs can help with all of these things and more. It's not a question of should you get a CDP, it's a question of when should you get a CDP? That time is now. Again, the cookieless situation will be a significant game changer for all. For those not ready, it won't be a good game changer.
For any questions about CDPs, feel free to reach out. I'm only an email away at mark@overwritemedia.com.