Facebook
Meta (Facebook) COO Sheryl Sandberg Steps Down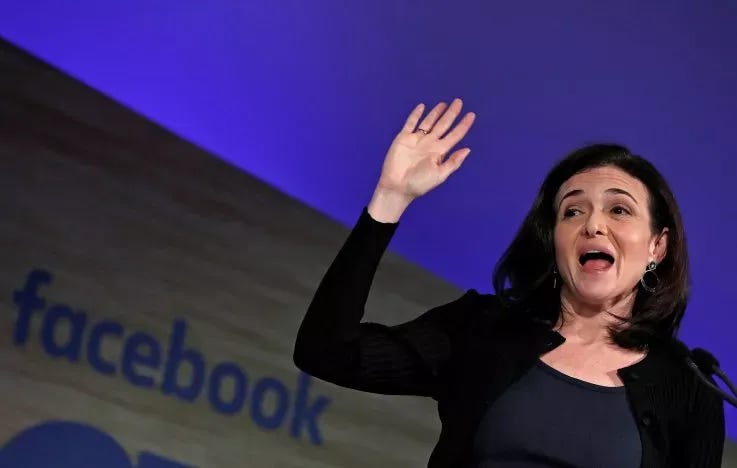 After 14 years with the mega social media platform, COO Sheryl Sandberg is stepping away. According to her post on, you guessed it, Facebook, she iterates that when she started with Facebook, she wasn't actually looking for a job when Mark Zuckerberg approached her to join the team.
Sandberg has been the No. 2 executive at Facebook since 2008. She brought her advertising commerce skills from Google to make Facebook into the advertising behemoth that it is today. Javier Olivan, the current Chief Growth Officer, will take over the COO role. However, according to Zuckerberg, it won't be in the same capacity as Sandberg, as he stated "I think Meta has reached the point where it makes sense for our product and business groups to be more closely integrated, rather than having all the business and operations functions organized separately from our products."
The 10-part course to getting a rush of targeted traffic from social media. Facebook (https://www.Facebook.com) is the king of social media with over 2 billion active users logging on to the platform every single month. People from all over the world go on Facebook to post status updates, read their…Gumroad
Sandberg has been a key factor in Facebook's growth, after having been part of the Clinton administration, then joining Google in its early days in 2001, to help define and grow its ad business. That grown-up prowess to help build companies during their early years helped to push Facebook's young CEO to the next level. When Sandberg joined Facebook, she was 38, while Mark Zuckerberg was only 23.
On top of being Facebook's second in command, she's also been an advocate for women in the workplace, releasing the book "Lean In: Women, Work, and the Will to Lead," in 2013.
She states that she'll be focusing more on philanthropic endeavors in her next chapter, and her leaving the company isn't related to the current antitrust and regulatory issues that have been facing Meta for the last few years.
Meta's stock is up ~4.9% on the heels of the news.
---
Mark E. Chiles is the Founder of Overwrite Media and has an extensive two-decade career in progressive technology and digital media. He's been a speaker at several conferences related to digital marketing, media, and customer data. Connect with him on Twitter @markechiles or on LinkedIn.