Apple
Apple News Partner Program - What It Means For Publishers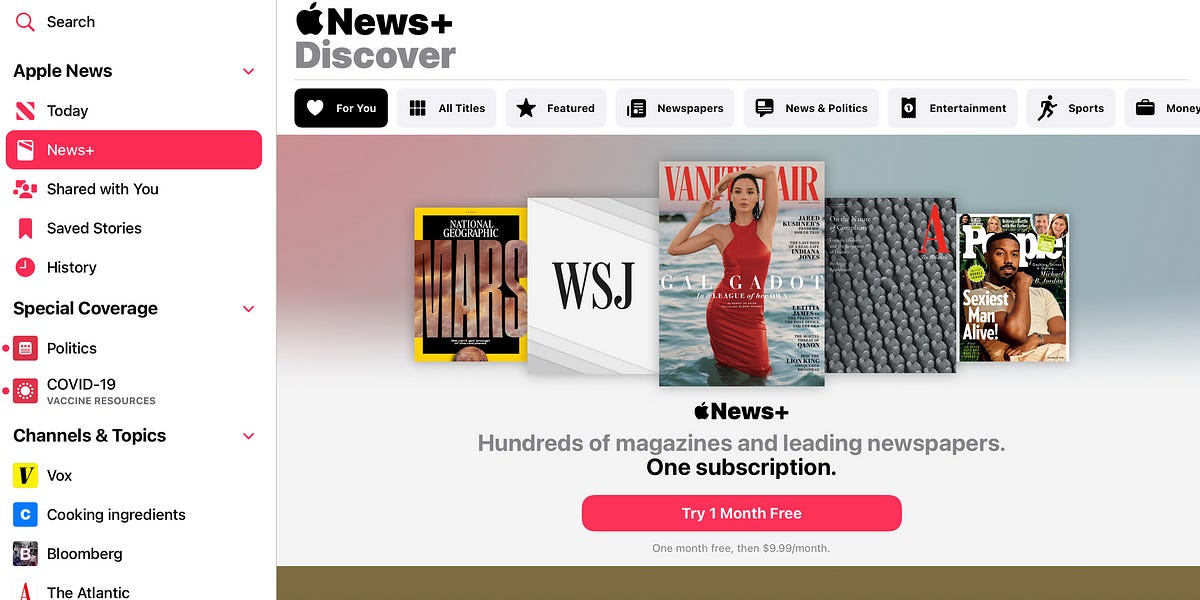 Apple, yesterday, introduced their News Partner Program, designed to help support journalism. The new program is geared towards Apple News readers to maintain "access to trusted news and information from many of the world's top publishers, while supporting publishers' financial stability," according to Apple's press release.
Subscribe to the Overwrite Media newsletter here.
Lowering Commission Fees
Typically, Apple takes a 30% commission on any subscription app purchases during the first year on the App Store, then lowers to 15% in year two. However, the News Partner Program will begin with the 15% commission fee for qualified publishers from day one.
"Providing Apple News customers with access to trusted information from our publishing partners has been our priority from day one," said Eddy Cue, Apple's senior vice president of Services. "For more than a decade, Apple has offered our customers many ways to access and enjoy news content across our products and services. We have hundreds of news apps from dozens of countries around the world available in the App Store, and created Apple News Format to offer publishers a tool to showcase their content and provide a great experience for millions of Apple News users."
One factor that Apple also shared is that the ANF also supports advertising, in which publishers keep 100% of the revenue they sell. This helps to continue to allow publishers that have multiple revenue streams to not be stifled by a third-party platform.
Qualifications
To be part of the News Partner Program, publishers in the U.S., U.K., Australia or Canada must submit the content in the Apple News Format (ANF), which uses a JSON (JavaScript Object Notation) array. In this format, a publisher can pass text, images, audio, video, embedded social media, photo galleries, data tables, and interactive maps, as stated by Apple's documentation. If the publisher is outside one of those four main regions, the content must be supplied through an RSS feed. There are some other requirements needed to participate in the program.

Eligibility and Requirements
Participants must maintain a robust Apple News channel in Australia, Canada, the United States, and the United Kingdom, and publish all content to that channel in ANF. For publishers based outside of these regions and who do not publish in ANF, they must share content via an RSS feed as permitted by their rights.
The primary function of a publisher app must be to deliver original, professionally authored news content.
Publishers' apps must be available on the App Store and allow users to purchase auto-renewable subscriptions through Apple's in-app purchase system.Publishers must agree to a separate addendum to the Apple Developer Program License Agreement.
The News Publisher Program is available to Apple Developer Program members globally.
If you meet the requirements, apply at developer.apple.com/programs/news-partner.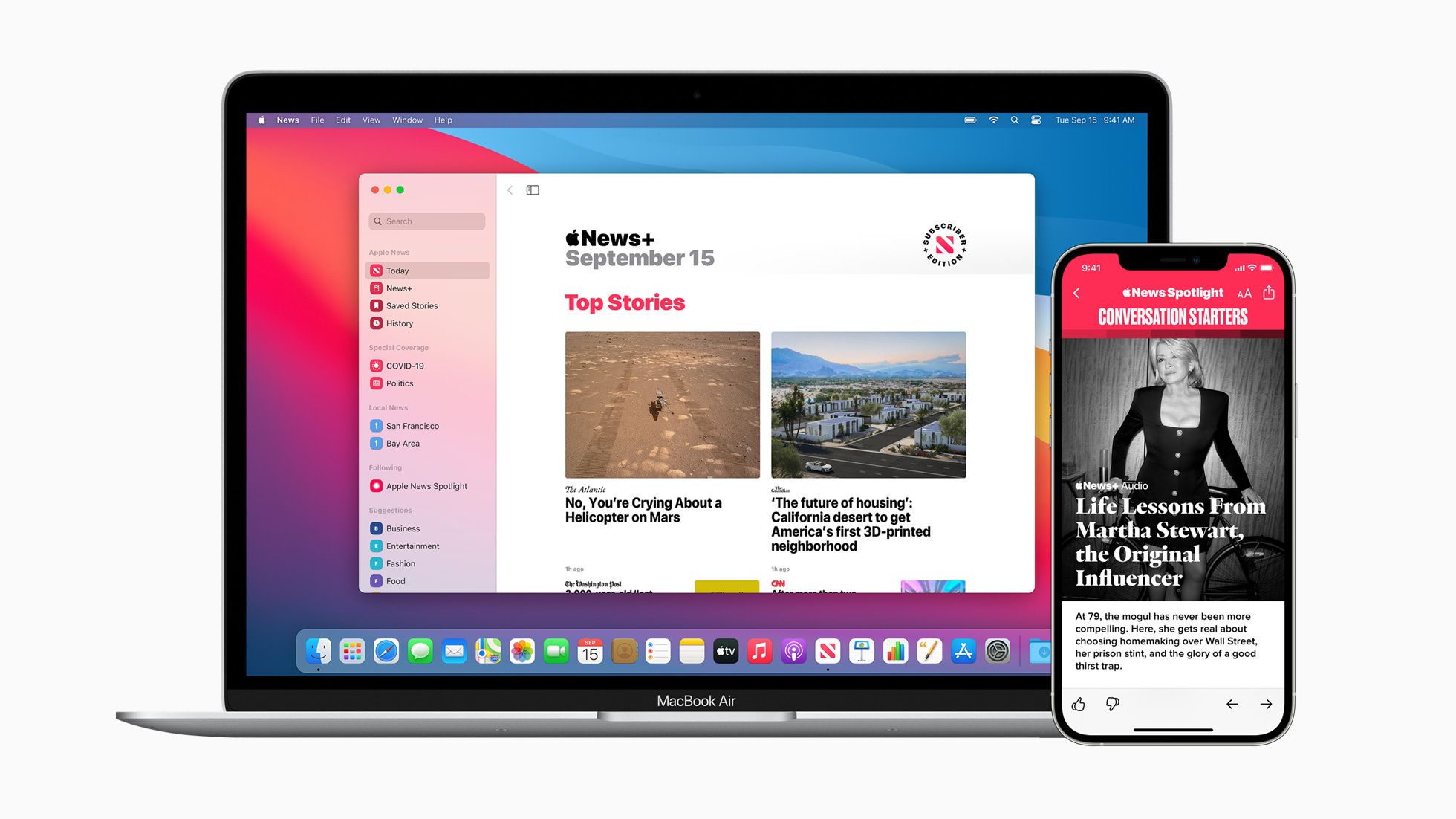 Apple Supporting Media Literacy
Apple also announced that they'll be focusing on helping three leading nonprofit organizations - Common Sense Media, the News Literacy Project, and Osservatorio Permanente Giovani-Editori - around media literacy programs. They have been working with these organizations for a couple of years already. Separately, they plan to "support, fund, and collaborate with additional leading organizations globally that educate news consumers on media literacy and further efforts to diversify news coverage and newsrooms."
Apple has been in the news a lot this year, with their battle with Epic Games about an antitrust lawsuit brought about by Epic Games when Apple removed their popular Fortnite game from the App Store. Epic Games worked to have paid app purchases outside of Apple's in-app purchase platform due to Apple taking a 30% commission on in-app purchases.
This News Partner Program may be a strong step forward for Apple to win back some hearts and minds from publishers, especially with the lower commission rate and expanded support on media literacy.
---
Mark E. Chiles is the Founder of Overwrite Media and has an extensive two-decade career in progressive technology and digital media. He's been a speaker at several conferences related to digital marketing, media, and customer data. Connect with him on Twitter @markechiles or on LinkedIn.