Netflix
Ad-Supported Netflix For $7 Launches
Netflix will debut its ad-support plan for $6.99 starting in November in 12 markets.
---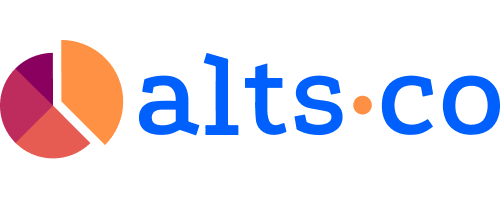 WTF is an NFT?
Alternative Assets demystifies and explains the hottest unique investment ideas out there. Collectibles, NFTs, Wine, Websites, and even LEGOs. They don't just track the markets, they smash the markets.

Netflix Debuts Ad-Supported Tier
Back in July, I wrote that Netflix would be partnering with Microsoft to manage their ad-serving needs, on the heels of the announcement in April that they would be creating a new, lower-priced, ad-supported subscription plan. This is due to stock fluctuations and lost customers to the continuous competition from new streaming entrants, such as Disney+, Amazon Prime Video, Apple TV+ and more.
On Thursday, Netflix COO & CPO, Greg Peters, announced that the new ad-supported plan will launch on November 3rd with a cost of $6.99/month. This new plan is called Basic with Ads and will launch in 12 countries - Australia, Brazil, Canada, France, Germany, Italy, Japan, Korea, Mexico, Span, the UK and the US. The current subscribers to Netflix's ad-free plans will not be impacted.
Basic with Ads New Plan Features and Formats
What stays the same: A wide variety of great TV shows and movies; personalized viewing experience; available on a wide range of TV and mobile devices; change or cancel your plan at any time.
What's different: Video quality up to 720p/HD (now for both our Basic with Ads and Basic plans); average of 4 to 5 minutes of ads per hour; a limited number of movies and TV shows won't be available due to licensing restrictions, which we're working on; no ability to download titles.
Ad Format: At launch, ads will be 15 or 30 seconds in length, which will play before and during shows and films.
Advertiser Controls: To help advertisers reach the right audience — and ensure our ads are more relevant for consumers — we'll offer broad targeting capabilities by country and genre (e.g. action, drama, romance, sci-fi). Advertisers will also be able to prevent their ads from appearing on content that might be inconsistent with their brand (e.g. sex, nudity or graphic violence).
Verification Tools: We have partnerships with DoubleVerify and Integral Ad Science to verify the viewability and traffic validity of our ads starting in Q1 2023.
Audience Measurement: To enable advertisers to understand how Netflix can reach their target audience, Nielsen will use its Digital Ad Ratings (DAR) in the U.S. This will become available sometime in 2023 and eventually be reported through Nielsen ONE Ads.
This new ad-supported model is a stretch from the original days of Reed Hastings saying that Netflix would never have ads. However, this could be a good things for Netflix. Similarly, Spotify and Hulu have always had ad-supported tiers and they perform very well.
---
Our marketing resources will help you take your business to the next level. From a free Automated Email Funnel eBook to crushing your PPC campaigns, we have something for everyone.
---
One thing that you'll notice is that the streaming ads are starting to look a lot like TV ads. 4-5 minutes per hour watched is very similar to mainstream TV shows. And a pre-roll commercial on movies is "normal" and probably easier to get over than having ads pepper throughout.
The first look definitely shows that the ads are engaging and hopefully they'll be less repetitive, as is currently the case with Hulu live. At the time of this writing,   stock price is relatively flat on the heels of the news.
See the full Press Conference here where Greg Peters, and Jeremi Gorman, Netflix's President of Worldwide Advertising, go through all of the details, pricing, and roll out to other countries after the initial launch. Jeremi states that "we will have hundreds of advertisers, worldwide, at launch." And that they've nearly sold out their ad inventory for launch.
https://www.youtube-nocookie.com/embed/ZMak63mHq5Y?rel=0&autoplay=0&showinfo=0&enablejsapi=0
---
Thanks for reading and feel free to send me a note with any feedback or thoughts at mark@overwritemedia.com.
For information about sponsoring Overwrite Media and getting in front of media, data, and business professionals, take a look at our Sponsorship Opportunities.