Latest
Achieve Remarkable ROI with Google's Demand Gen AI-Advertising Platform
Google launches AI-powered Demand Gen & Video View campaigns to connect businesses with engaged consumers and reshape digital advertising.
Here's what you'll get in this article:
Google Introduces Demand Gen and Video View Campaigns: Google is leveraging its AI capabilities to launch two groundbreaking advertising solutions, Demand Gen and Video View campaigns, designed to connect businesses with consumers from the mid-funnel stage to purchase completion.
Demand Gen's Innovative Features for Social Marketers: Demand Gen, a potential game-changer, integrates a brand's top-performing video and image assets across Google's key platforms (YouTube, YouTube Shorts, Discover, Gmail), and offers streamlined ad creation, lookalike audience targeting, and robust measurement tools.
Phased Rollout and Seamless Upgrade Path for Discovery Campaigns: Google outlines a clear upgrade path for advertisers, starting with immediate beta enrollment options, full availability in Google Ads starting in October, and automatic upgrades for all remaining Discovery campaigns beginning in early 2024.
---
Unlock Your Business Potential with Chiles Co!
In a world where technology is constantly evolving, staying ahead of the curve is no longer an option – it's a necessity. That's where Chiles Co comes in.

We're not just another digital transformation agency. We're your partners in success, offering tailor-made solutions that align with your unique business goals. Whether you're looking to harness the power of first-party data or embark on a complete digital overhaul, we've got you covered.
🎯 Why Choose Chiles Co?
Personalized Strategies: We don't believe in one-size-fits-all. Our experts craft strategies that fit your business like a glove.
Proven Success: Our track record speaks for itself. Join the ranks of thriving businesses we've helped transform.
Cutting-Edge Insights: Stay ahead with our exclusive newsletter, filled with the latest trends, insights, and actionable tips.
🔥 Ready to Transform Your Business?
Contact us now to take the first step towards a brighter, more successful future. With Chiles Co, the digital era isn't something to fear – it's an opportunity to seize.
---
In June, Vidhya Srinivasan, Google Ads VP & GM, introduced their new AI-Advertising Platform, Demand Gen. Today, advertisers can enroll in the beta program. Let's dive in and see what it's all about.
In a groundbreaking move, Google is leveraging its advanced AI capabilities to reshape the digital advertising landscape with the introduction of two new campaign types: Demand Gen and Video View campaigns. These AI-powered solutions are designed to seamlessly connect businesses with consumers, driving demand from the mid-funnel stage right through to purchase completion.

Demand Gen campaigns are engineered to meet the unique needs of today's social marketers. With research indicating that 91% of consumers act immediately after discovering new products or brands on Google feeds, such as Discover or Gmail, Demand Gen is poised to be a game-changer. This campaign type integrates a brand's top-performing video and image assets across Google's most visually engaging and entertainment-focused platforms — including YouTube, YouTube Shorts, Discover, and Gmail. These platforms collectively reach over 3 billion monthly users, offering advertisers unprecedented scale and engagement opportunities.
A standout feature of Demand Gen is its streamlined construction flow, simplifying the process of integrating top-performing image and video assets into Google Ads. Marketers can preview how these assets will appear across different placements before the campaign goes live, ensuring the creatives are optimized for impact. Additionally, Demand Gen allows for the pairing of tailored creatives with new lookalike segments based on existing audience lists. This enables advertisers to craft deeply personalized campaigns that resonate with both existing customers and prospective new audiences.
The Video View campaigns, also powered by Google AI, are designed to maximize views across various formats — in-stream, in-feed, and now YouTube Shorts — within a single campaign. Early testing has shown promising results, with Video View campaigns achieving an average of 40% more views compared to in-stream skippable cost-per-view campaigns. For instance, Samsung Germany successfully used Video View campaigns to engage its target Gen Z audience, achieving a significant increase in views and a 94% incremental reach during the peak holiday season, all while efficiently managing costs.
In today's challenging economic environment, where marketers are tasked with achieving more with less due to various macro pressures, these AI-driven solutions are more than just a technological advancement; they are a strategic response. They come with robust measurement tools, including brand lift, search lift, and data-driven attribution, empowering marketers to assess the incremental impact of their campaigns and make data-informed decisions effectively.
---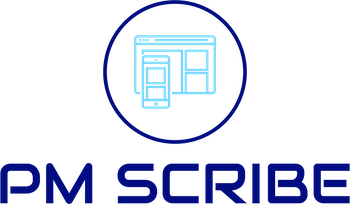 I want to introduce a new platform that I just launched to help product managers, scrum masters, designers, software engineers, and project managers quickly create product requirements and documents. PM Scribe helps you improve your product documents, generate different types of user stories, missing components, future iterations, and more with GPT.
---
As Google continues to roll out these solutions more broadly later this year, the company is not just offering new tools; it is inviting a partnership with the industry and marketers to redefine the future of digital advertising. Now that the beta program is open, a new era of AI-powered advertising with Google at the helm is going to be seen.
Here's an overview of upcoming milestones and what to expect to help you get ready for the upgrades: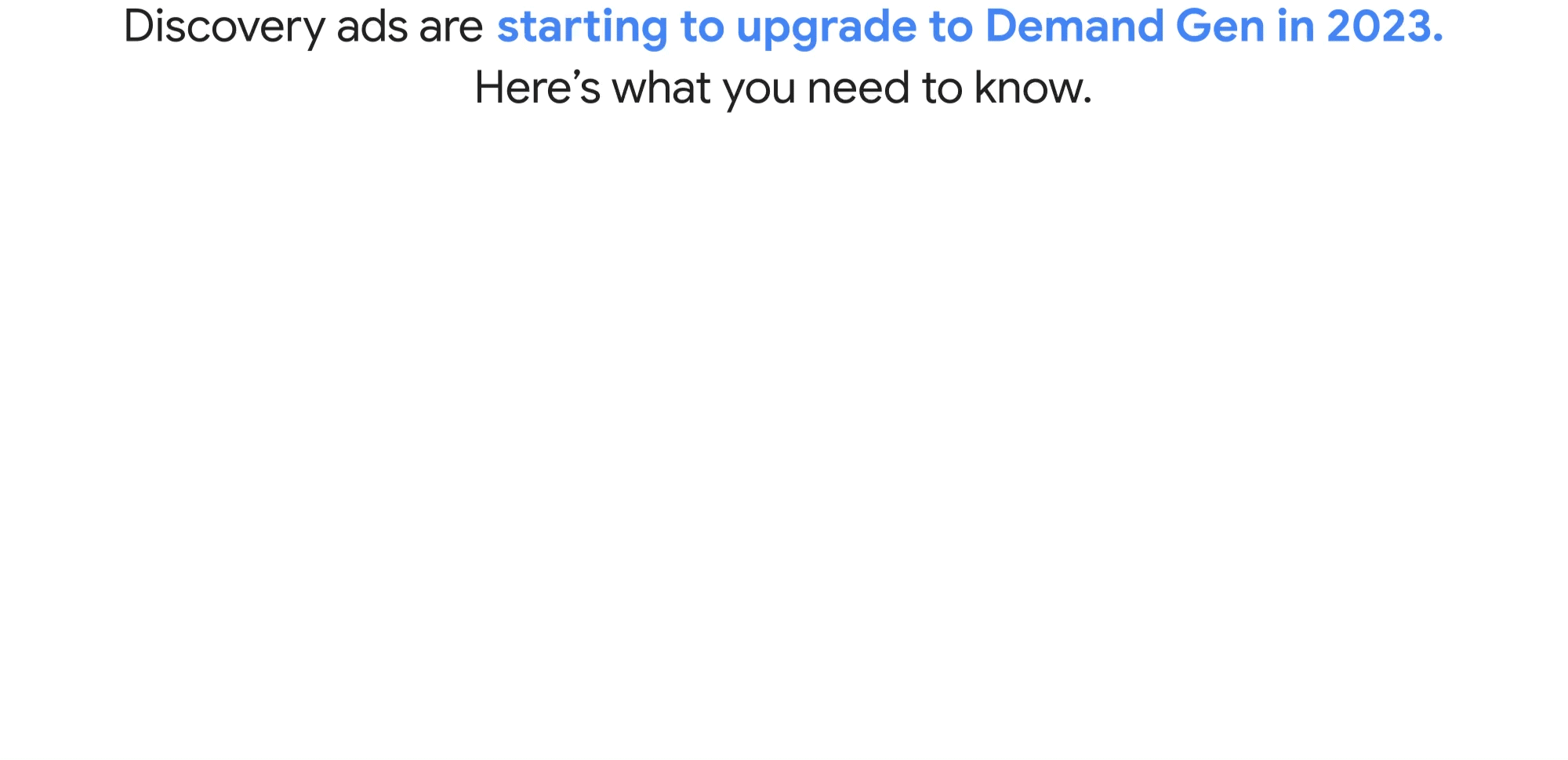 Starting today, sign up for the Demand Gen beta to upgrade your Discovery ads: Once accounts are enrolled in the beta, you will be able to create new Demand Gen campaigns, taking advantage of all the latest features. If you have an active Discovery campaign, it will be automatically upgraded to Demand Gen after you enroll in the beta without disruption—all historical data and learnings will be seamlessly carried over to ensure consistent performance. You can enjoy the redesigned UI and start optimizing your Demand Gen campaigns with new features.
Starting in October, Demand Gen campaigns will be available to all advertisers in Google Ads and your Discovery campaigns will be eligible for upgrades: Contact your Google account team to upgrade your Discovery campaigns on your behalf. And if you don't currently have a Google account team, your Discovery campaigns will be automatically upgraded by November, with all historical data and learnings remaining intact. You can start optimizing your campaigns with new features in Demand Gen once you've upgraded.
Starting in early 2024, automatic upgrades for all remaining Discovery campaigns will begin: From January to March 2024, all remaining Discovery campaigns will be automatically upgraded to Demand Gen to prepare you for the new year with more AI-powered features that drive demand.
If you get started with the beta, send us a note and let us know your initial thoughts. We'll be watching this space, as it's a big one. AI is becoming integrated into nearly every facet of marketing and advertising. It may just be the turnaround that companies need to get a higher ROI on their marketing dollars.
---
What We're Reading 📖
These are some of our favorite newsletters to help your businesses grow:
How we can help 🙌
Whenever you're ready, there are a few ways we can help:
Consulting Services: With over 20 years of progressive technology, digital media, first-party data implementations, and more, we can help you with your digital transformation needs. Get in touch!
Business Resources: We have a plethora of digital products that can help you with your marketing strategy, email list building, lead generation, and more. Take a look!
Promote your business to 6,200+ business leaders, executives, entrepreneurs, marketers, media professionals, and more that are subscribers by sponsoring this newsletter.