Jobs
10 jobs with the most remote work opportunities
Layoffs aren't over for media and tech companies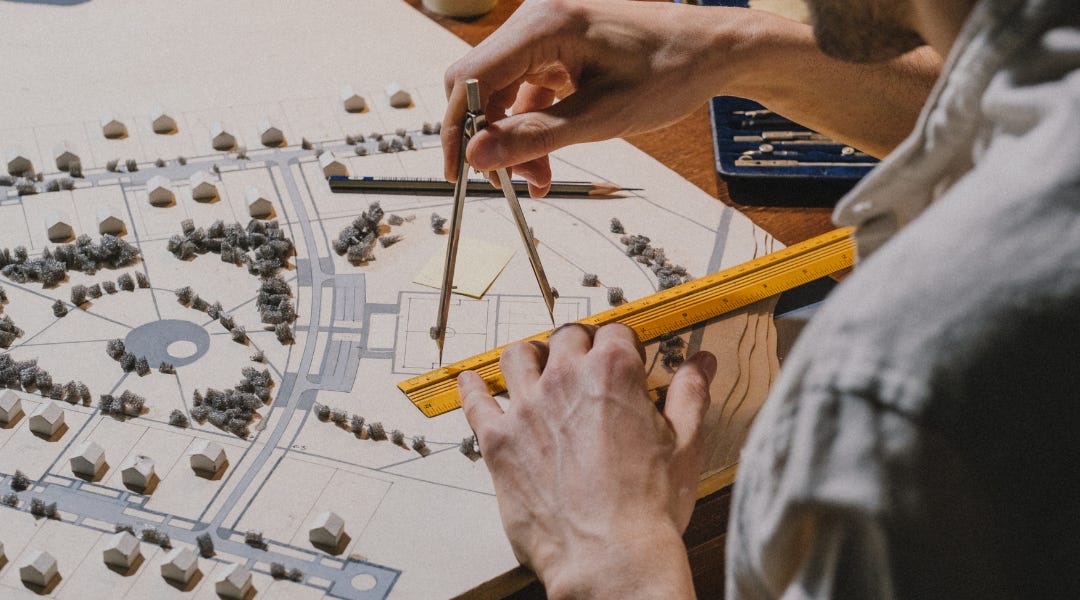 The large number of layoffs that have taken place this year isn't over yet. The changing landscape around the focus on AI is changing the dynamics of companies all over the globe. Those changes in direction require changes in personnel. To that effect, there's a story from Stacker showing the jobs with the most remote opportunities that I can't help but share with you all.
But, before we get into that, I'm starting a consulting practice, helping companies with their business operations and technology needs. For a quick overview of some of my services, take a look at https://www.chilesco.com. If you have any questions, feel free to reach me at mark@chilesco.com.
---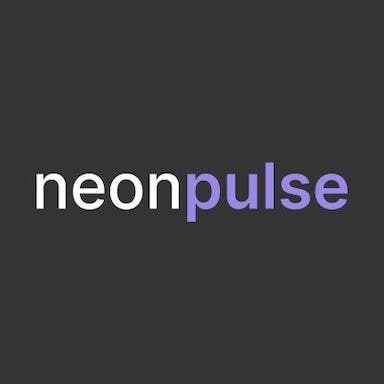 Neon Pulse
Get AI news that matters in a daily, bite-sized email that you'll actually enjoy reading.
---
WRITTEN BY: Diana-Ashley Krach
Remote work is more common now than ever, with over 10% of civilian workers working remotely in 2022. The surge is, surprisingly to some, resulting in more productivity. An Upwork study found 61% of employees reported increased productivity by the end of 2020. Hiring managers also reported improved performance from employees one year into remote work.
Tovuti LMS reviewed data from the 2022 Bureau of Labor Statistics Occupational Requirements Survey, which surveyed almost 43,000 businesses, to explore which 10 jobs offer the most remote work opportunities. The questions included asking what percentage of workers could telework in which positions.
Beyond productivity, employees report greater satisfaction with their remote work. That's partly due to improved work-life balance. Research shows that more than 56% of remote or in-person employees can pause their work if needed. That flexibility, paired with remote employees no longer having to devote hours to commuting, makes telework very attractive. However, it's still practical to note the potential obstacles, especially regarding technology. Creating a technology section on your resume can help hiring managers understand your ability to thrive with telework. For example, understanding the platforms that allow virtual meetings is essential to remote work.
Despite the challenges, many industries prove this can be a better work setting than standard offices. Keep reading to discover which jobs offer the most remote work opportunities.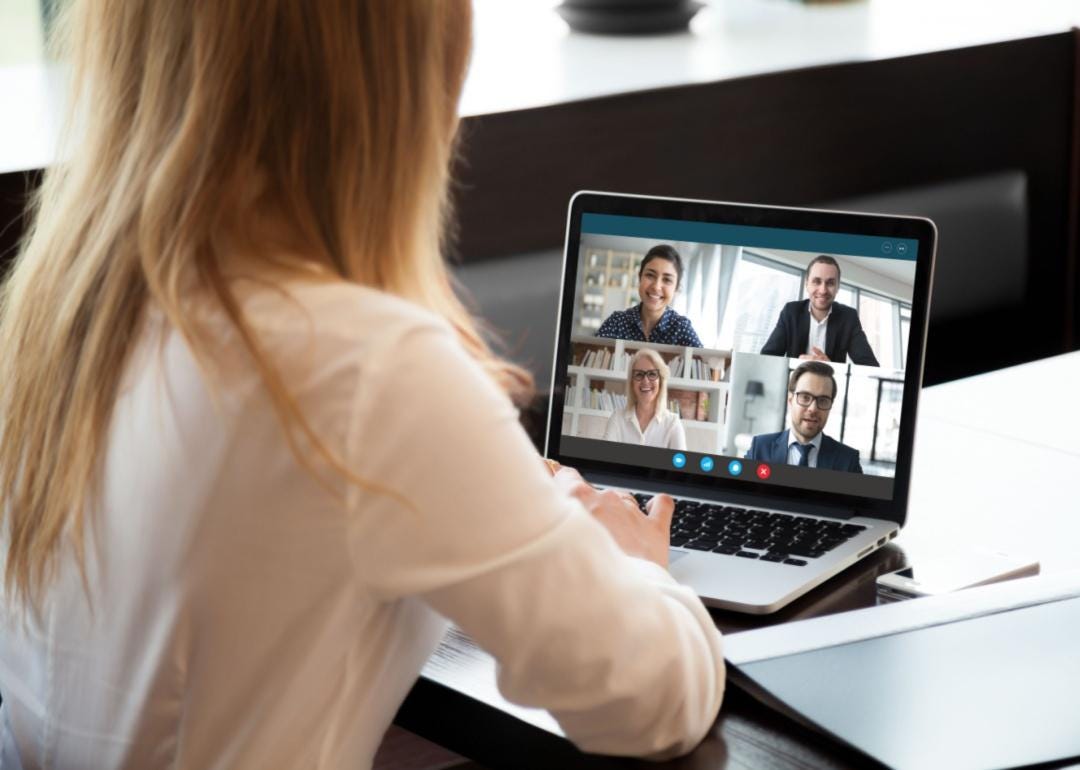 #10. Project management specialists
- Jobs that involve telework: 60.5%
Project management specialists help managers and their teams meet company baselines and goals. Some specialists have extensive knowledge of state and federal employment regulations and can examine an organization's human resources procedures. Others can analyze invoices and funds to determine if enough money is available for projects or develop new processes and workflows while improving existing ones.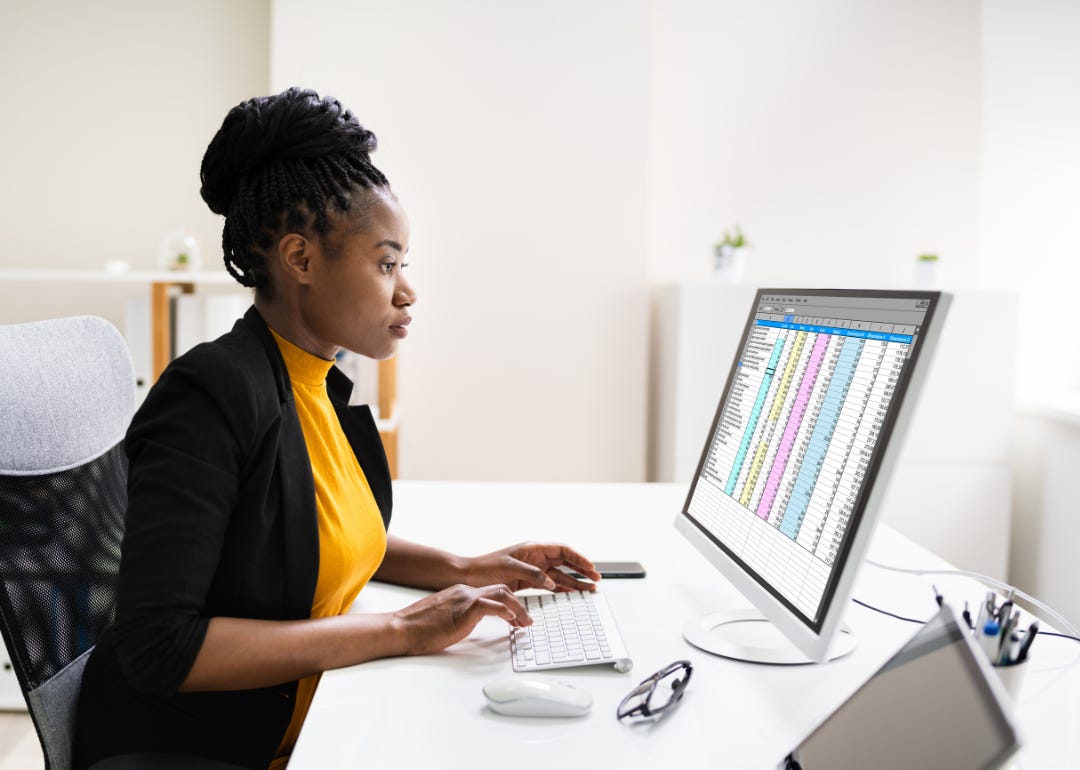 #9. Computer and information systems managers
- Jobs that involve telework: 61.2%
Modern companies rely heavily on computers and internet communications and need them to be secure and reliable. Computer and information systems managers handle the details of keeping these vital machines and networks running smoothly.
They ensure proper cybersecurity protocols are in place and troubleshoot problems that arise. They're detail-oriented and oversee the work of other computer system analysts, software developers, internet security analysts, and computer support specialists. Additionally, they find areas where computer systems can be updated, and plan for short and long-term computer needs.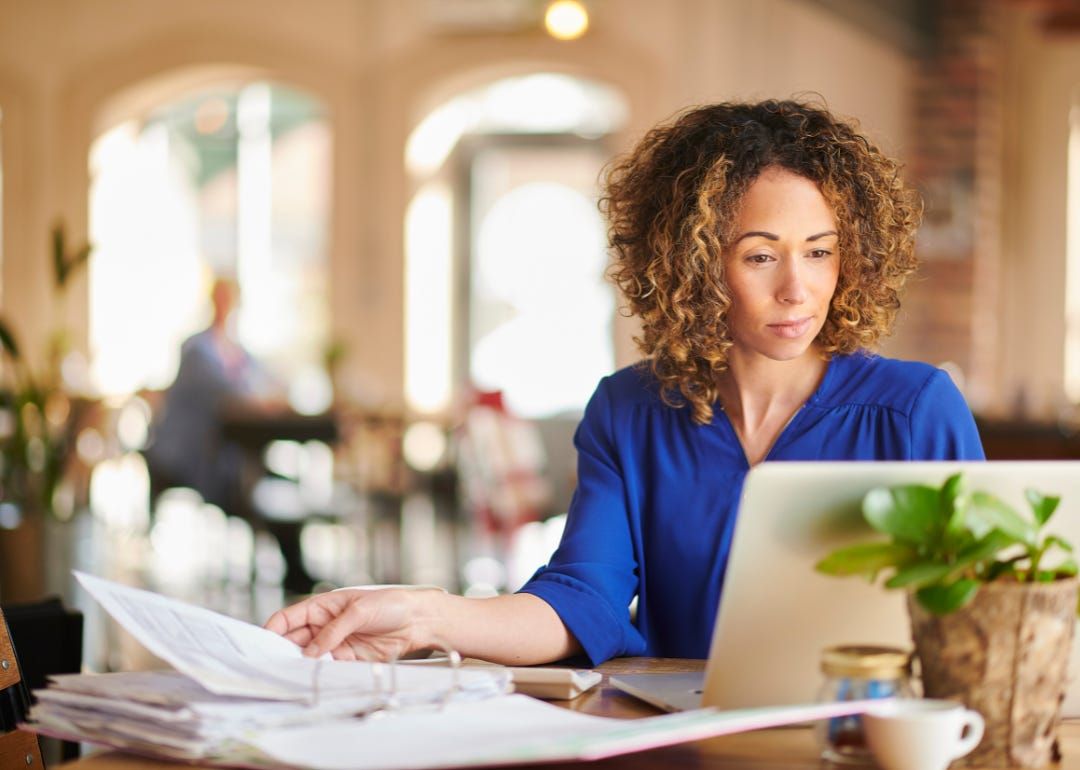 #8. Lawyers
- Jobs that involve telework: 61.6%
Not every lawyer spends all day in court. And even if they do, many civil court proceedings are now available through virtual platforms, making it easier for more lawyers to work remotely. Long before the pandemic began, one law firm launched with no physical offices; it is now one of the 200 top-grossing law firms in the country.
For international work, many countries have reciprocity agreements that allow lawyers in one nation to serve clients in another. A lawyer can operate remotely without issue with secure communications systems to ensure client confidentiality.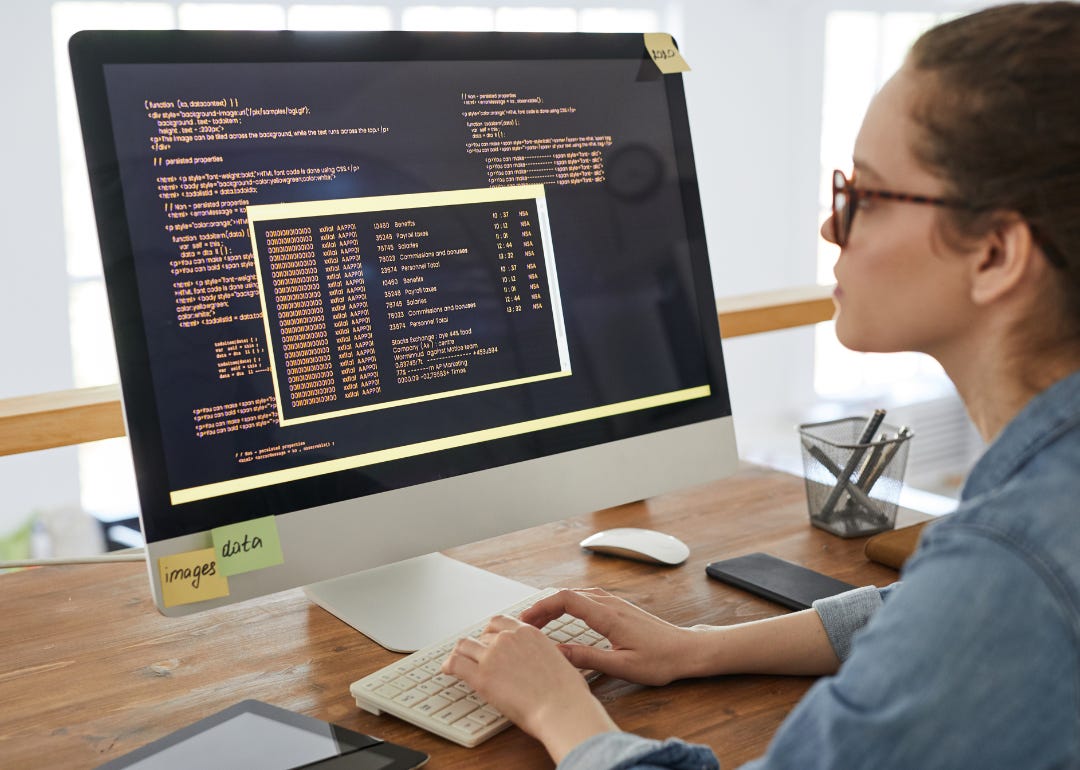 #7. Software developers
- Jobs that involve telework: 62.4%
Software developers look at each piece of a software system like a puzzle, designing each section and determining how they fit together.
Developers help an organization maintain compliance with industry and legal standards and document every aspect of a software system, including system errors and their fixes, creating a template for future maintenance. And they present models and diagrams to show programmers the software code needed for a particular application.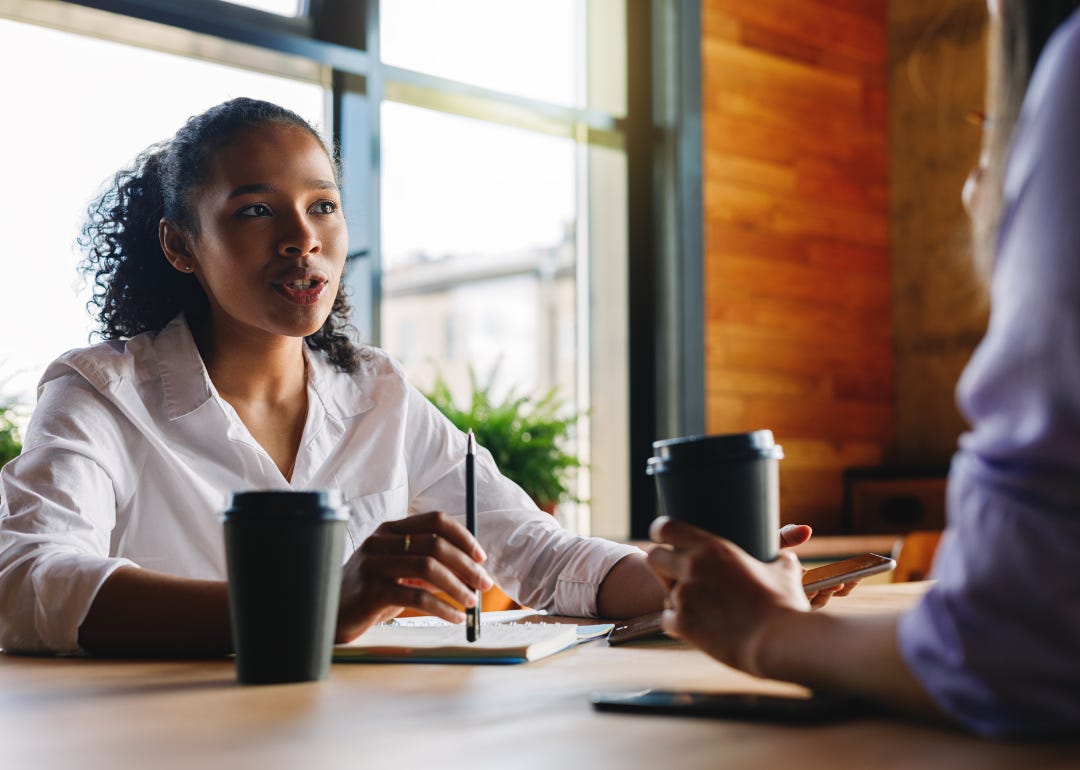 #6. Management analysts
- Jobs that involve telework: 63.1%
A management analyst gets the call when a company needs an efficiency update. These analysts evaluate operations to help their clients boost revenue and reduce costs. Part of that process involves interviewing staff, which they can do remotely, along with reviewing the company's financial records.
The analyst recommends changes once they have completed the assessment. While some analysts work for the organization they advise, much of this work is contractual.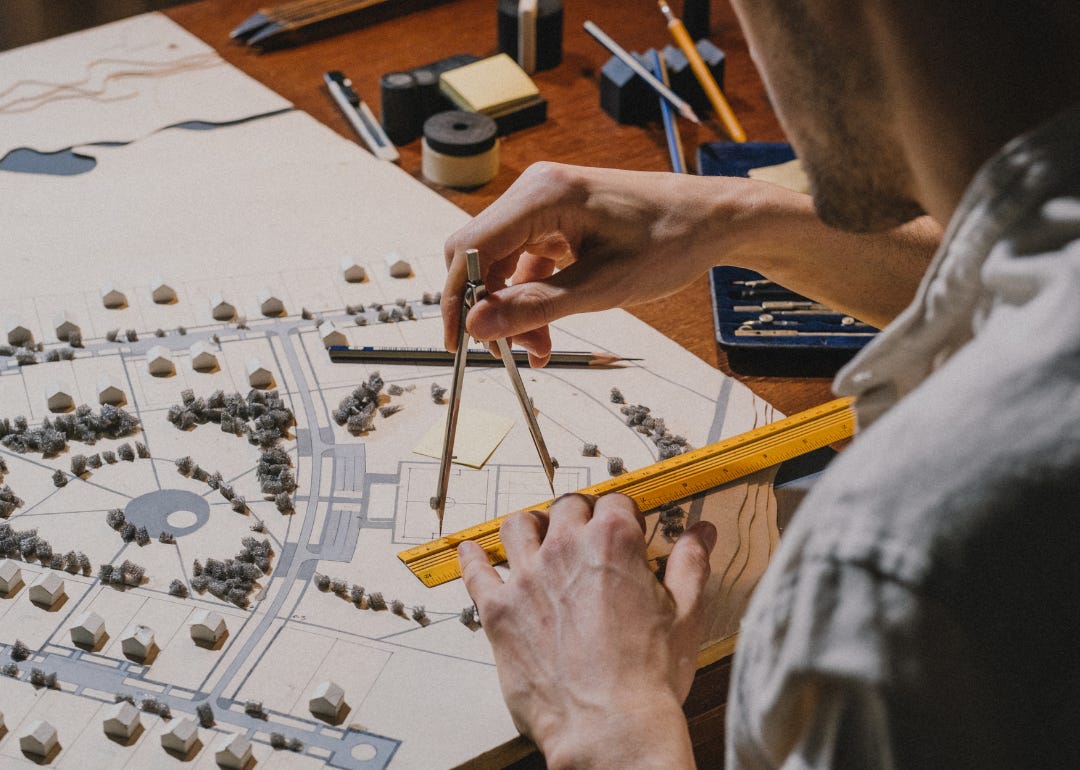 #5. Architectural and civil drafters
- Jobs that involve telework: 64.7%
Those with an advanced degree in architecture, engineering, or construction management and a healthy dose of creativity may be well-positioned for remote work. Depending on a drafter's experience level, a typical day might include developing detailed plans and drawings for commercial buildings and construction projects. Those projects can consist of essential highways and sewage disposal systems, and drafters must conduct extensive research about any technical aspect that could impact designs.
In addition, the drafter must include the cost, volume, and quantity of materials needed. When designs are complete, they must explain the drawings to the building team and adjust them when necessary.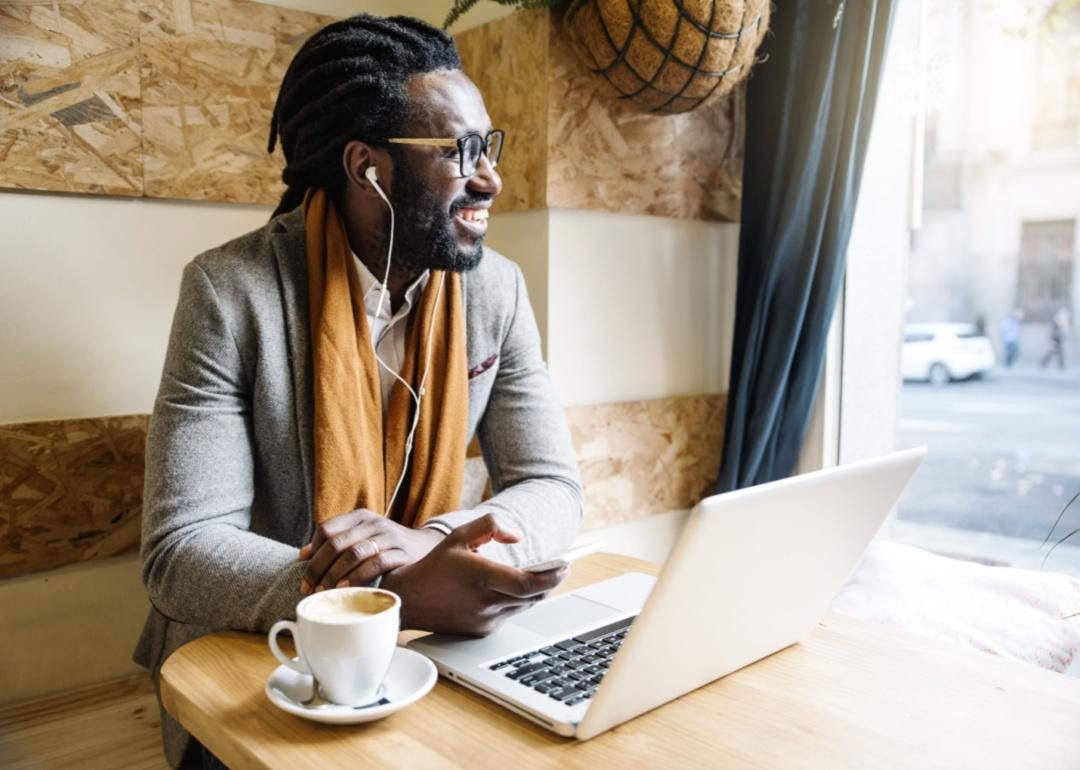 #4. Market research analysts and marketing specialists
- Jobs that involve telework: 65.7%
Before an organization launches an advertising campaign, it brings on a market research analyst to save time and money. Analysts thoroughly research regional, local, and internet markets to determine a product's or service's viability. With that insight, analysts can figure out how well a product will sell or how a campaign will perform.
By comparing competitors' tactics, they can develop more effective marketing approaches. Additionally, they will often find ways for a company to improve its products' standing in online search rankings to gain more visibility.
#3. Software quality assurance analysts and testers
- Jobs that involve telework: 74.4%
Software quality assurance analysts and testers develop ways to look closely at software systems and identify problems. Through documentation of those defects, analysts can create a bug-tracking system and report any issues to web or software developers. Working with those developers closely, an analyst can review software designs and help plan for modifications and improvements. Because this job requires minimal supervision, it fits nicely into a remote work environment so long as the analyst can adhere to aggressive deadlines.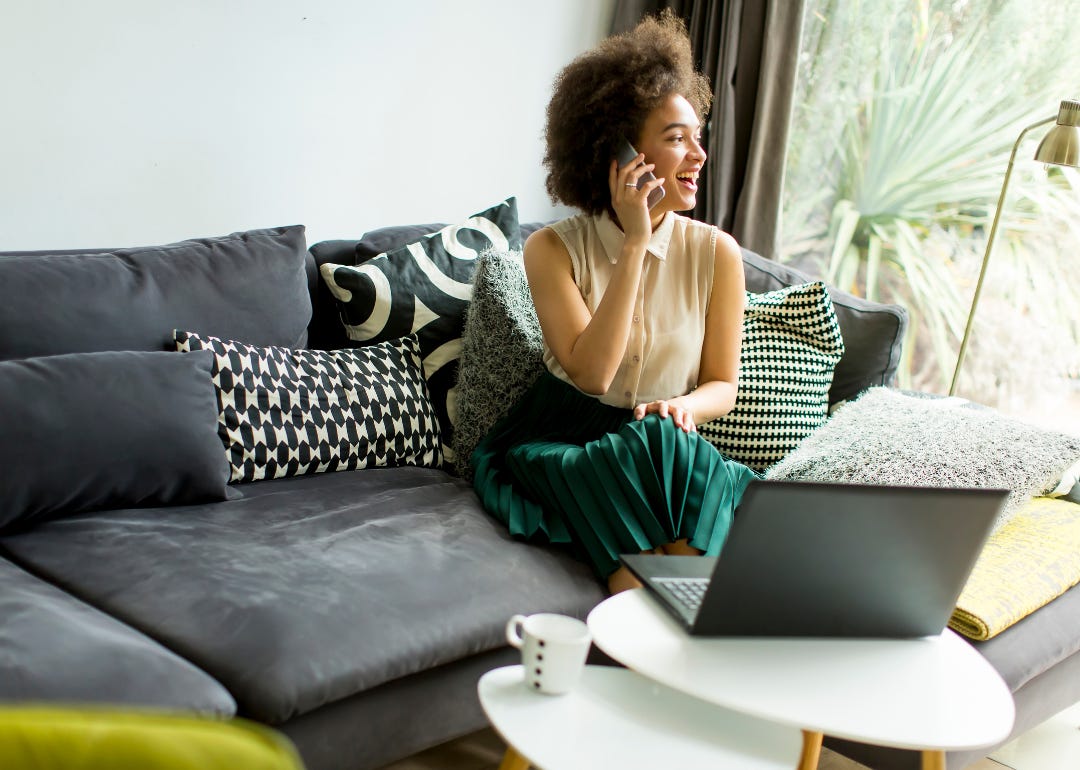 #2. Sales representatives, wholesale and manufacturing, technical and scientific products
- Jobs that involve telework: 74.8%
Sales representatives of wholesalers and manufacturers possess specialized knowledge about how products and services can best benefit their customers. They also provide price quotes for products and services and generate contracts for purchases and sales. Building relationships is a big part of this job, which is why networking is integral.
Because this job mainly involves communicating with customers and vendors over the phone or email, it is a perfect opportunity for remote work. Representatives maintain relationships with customers and vendors and seek new business opportunities.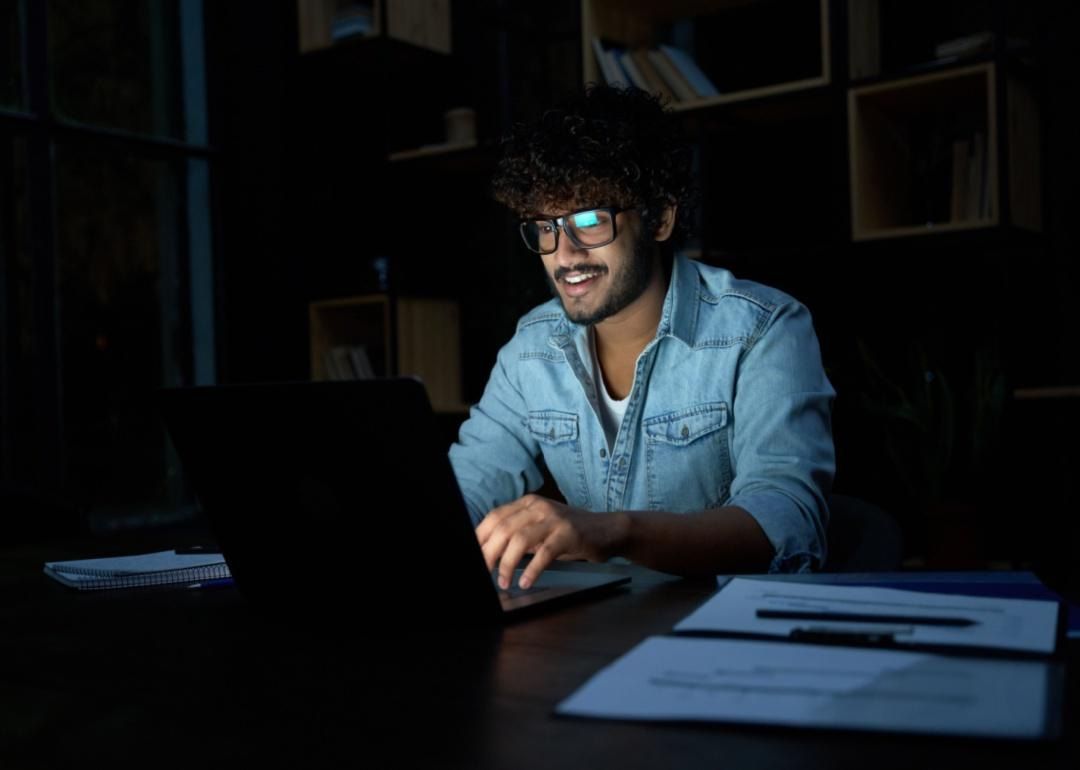 #1. Web developers
- Jobs that involve telework: 78.2%
A functioning website is necessary for any business, but it takes a unique set of skills to maintain. Understanding the difference between a front-end and a back-end of a site is just one requirement.
Website developers build and maintain the functions and security of a site with regular tests, audits, and improvements. They are also responsible for communicating and coordinating with team members about content, visual presentation, and services provided on the website.
This story originally appeared on Tovuti LMS and was produced and distributed in partnership with Stacker Studio.
---
Advertising & Sponsorship Management System
At Overwrite Media, we built a better system to manage our newsletter calendar, sponsorship bookings, open/closed inventory, and a record of the client details, such as content, images, click-thru links, and more.